Today I am super excited to host Ashley C. Harris, the author of the young adult sci-fi/fantasy series Shock Me, and help her promote her newest release Sparks. I admit there is a distinct possibility there will be fangirling throughout the post, however it was well earned 😉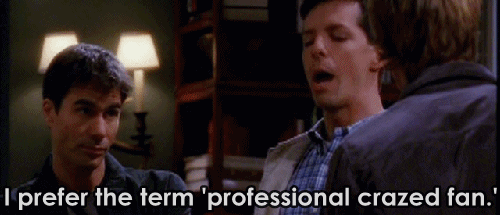 Meet the Author
Lillian: Welcome Ashley! I am so excited to have. Please tell the readers out there a little about yourself.
Ashley: My name is Ashley and I'm from sunny (and this year very rainy) Florida. I'm a sister, a daughter, a friend, a major nerd, and when I need to be.. a very driven person. I think it's the drive inside me that stops myself from ever giving up on my writing dreams no matter what.
Besides my obsessive writing craft.. My career is film and I currently work at a local news station (surrounded by our world's lovely non-fiction…can you see why I like writing fiction better :-)) and I also try to always be very involved with South Florida's Indie film scene.
Lillian: You are a busy girl! So what inspired you to become a writer?
Ashley: I started writing and creating my own stories as early as I can remember. Before I knew how to write as a kid/toddler I colored whole stories (messy picture book style), once I could start to write a little, my mother jokes before I could even spell anything properly, I'd jot down stories that just kept getting longer and longer. (I think my first 100 page story was in the third grade) I have so many boxes of stories I've written now since my childhood it's kind of crazy. But, this is me… 🙂
Lillian: I think that is awesome and a testament to your career! Was there an author or book that influenced you?
Ashley: I grew up first on the old testament stories of the bible, such as David Verses the Giant Goliath and Tales Of Queen Esther were my favorites. The entire bible followed and It has influenced me in every way. For mainstream books Nicole Luiken who wrote my favorite series Violet Eyes (it's a great series), and most recently Jennifer L Armentrout are my fav's and have both inspired part of my publishing career.
Lillian: Ruth's story has always been my favorite, but Queen Esther was a second 🙂 The Shock Me series is so unique! Was it all imagination or was some real life thrown in?
Ashley: Dreams and random thoughts, sometimes bits of real life make it into my stories too.
Lillian: I think my favorite scene from the whole series is towards the end of Shock Me when Donna and Randy are fighting and you give us this wonderful dual POV that alternates between Randy and Donna. Speaking for myself, Randy became my favorite character there as you finally reveal some of his struggles. So I want to know, what was your favorite part/chapter to write?
Ashley: I could not wait to write 2 parts of SPARKS the most…The tense Christmas dinner between Donna and the Applegates…and Donna and Ryan's adventure in the city.. Randy's scenes are also my favorite too but the two scenes I mentioned are very important to what is coming next in the third book COLLIDE.
Lillian: Awe! The suspense is killing me!!! I can't wait for Collide 😀 Not saying that you should because I love this series, but if you could go back and do it all over again, is there anything you would change?
Ashley: Nothing thus far that I can think of 🙂
Lillian: 😀 What project are you working on now?
Ashley: A movie called LINES that I wrote and filmed in the past (it's coming out this year :-)), I'm writing a short novella series to accompany it upon it's release. It is very raw and has more real life situations among teens. Writing it gives me shivers in the best way and I hope it does the readers when it becomes available too 🙂
Lillian: Ooo….I'll be watching for it 😉 Criticism is an unfortunate side effect of becoming a published author. What is some of the hardest criticism you've dealt with?
Ashley: Probably criticism for a grammar/spelling mistake or two. I don't let it bother me to much, I'm not perfect, but I do strive to get better and better at my craft. After SHOCK ME was released I also found a great editor, Cameron Yeager, who always helps me so much.
It's hard to explain to a non-writer but sometimes your eyes easily pass over mistakes of things you've written because every time you go over it (or for me anyway) the entire story starts playing in my head like a movie, and I miss some of my own mistakes. Where as when I read other people's work I find spelling and grammar mistakes all the time. I guess when it comes to me two working together can be stronger than one, and three, who can beat that? 🙂
Lillian: Any advice you'd like to share with aspiring writers?
Ashley: If writing is truly your dream believe in your words no matter what anyone else says. Don't stop even if it takes many years as it has for myself. Just keep moving…The one who sticks with it will always be the one who eventually gets the prize, if you give up that's when you truly have no chance.
Lillian: Is there anything you would like to share with your fans?
Ashley: Just that they are awesome and I'm SO THANKFUL for all of them. Whenever I write now I have them in mind so thank you all so much.
Lillian: Time for the hard questions…Favorite movie?
Ashley: Star Wars
Lillian: Favorite TV show?
Ashley: Sid Roth's It's Supernatural & Revenge 🙂
Lillian: Favorite time to write?
Ashley: When it's raining with a hot cup of tea.
Lillian: If you had to choose just one book, what would it be and why?
Ashley: The Bible because it's the bread of life 🙂
Lillian: What brand of cereal best describes you and why?
Ashley: I don't like cereal 😆 so…does oatmeal or grits count for this question? If so I'd be yellow organic grits 😆 because when they are yellow they haven't been bleached and you get energy for hours after eating them. I survived on yellow grits in college. So…um… 😆 , I'm yellow girts I guess.
---
I received this book via the author, Ashley C. Harris. This does not affect my opinion of the book or the content of this review.
Sparks
by
Ashley C. Harris
Series:
Shock Me #2
Published by
Self Publish
on 2014-09-30
Length:
216 pages
Reviewing
eARC
Rating:
Donna Young might still be considered a high school nobody, and an invisible facet to her town, but that doesn't change the fact that her life is in danger, thanks to her shocking powers. Living secretly amongst the enemy isn't easy, especially when she used to love the most special of them all: Ryan Applegate.

Ryan's facade of being the most attractive and richest athlete in town is growing thin. Making his father proud and enhancing his abilities is all he thinks about … that, and Donna Young. She is the childhood crush whom he has been ordered to leave alone. But if he does, then how can he figure out what is wrong with her? And why she looks at him now like he is a monster?

When a dangerous event occurs at the power plant, an new adventure sparks for everyone. Will Donna be able to unlock all the mysteries surrounding those she loves, while fighting to stay alive? Or will Ryan and his team stop her, dooming everything? Only one truth is certain … nobody is who they think they are.
Sparks by Ashley C. Harris picks up two weeks after the end of Shock Me and our characters are feeling paranoia and true fear as their world has turned upside down. FAIR WARNING…IF YOU HAVE NOT READ THE FIRST BOOK OF THIS SERIES, DO NOT READ THIS REVIEW AS THERE WILL BE SOME SPOILERS FROM BOOK ONE. Donna, Rebecca, and Spencer are on edge after the death of their friend Paul at the hands of Randy, Ryan, and Lynn. Donna is still adjusting to her new electric powers, Rebecca is grieving, and Spencer for the first time in a long time is worried about something other than his step-father. Randy is angry at his father and the Electrolite that caused Paul's death, Ryan is struggling to balance his popular jock image with the beast that resides in him, and Lynn is vying for Ryan's affections as he becomes more and more distant. When a virus knocks out the security at the power plant, everyone is a suspect, and no one knows who they can trust.
Characters to Love and Hate
Donna Young has to be one of my favorite characters in a young adult series to date! She is shy, quite, and basically a fly on the wall in her small town. No one sees her except for her friends. At least that is what she thinks. As she becomes more and more confident with her powers, it translates over to her everyday life as well and others take notice. Donna becomes this fierce, outspoken, young woman who cares for her family and friends and will do anything to protect them.
Ryan Applegate is no longer the pretty boy jock, unattainable crush from from the first book. Oh no! Now he is the ex-best friend of Donna, the crazed beast who tried to rip her to shreds and would have if her ability didn't stop him, and seems to be more concerned with making daddy happy than the rest of the world. Ryan goes a bit off the deep end, obsessing over Donna and her welfare, training extra hard, and even making Randy look sane by comparison. I was a bit in love with him last book even after he unknowingly tried to kill Donna, now I'm not so sure. His obsession becomes even worse after Donna tells him to leave her alone (which I applauded and cheered her for!).
Randy Applegate is also struggling a bit this book. He was last book too, but now we know why and I kinda love him! He's angry, at his father, at the unknown Electrolite (Donna), and at Paul's unnecessary death. He rebels as much as he possibly can, but he sticks around for one reason and one reason only…Ryan. He has to protect his brother, the only person he considers family. How can you not love that?!
Rebecca and Spencer are the two best friends anyone could ever ask for. Even grieving, Rebecca is there for Donna, trying to help her by looking through Paul's old files about what she is. And Spencer, he's like a brother to both girls. He's protective and always trying to make them smile. I love them 😀
The Plot (Action, Action, & More Action)
As I stated earlier, Sparks picks up two weeks after the end of Shock Me and the characters' lives have been turned upside down. What they thought they knew about their small hometown is proving to be false. The power plant is just a front for a government run agency full of people with special powers like Donna. And Donna's ex-best friend, his brother and her godfather are all in on the secret. Donna and her friends don't know who they can trust, and Donna has to be extra careful around the Applegates.
Then, from the grave, Paul releases a virus into the computer systems at the power plant, killing their security protocols and basically putting them in a black out. One thing leads to another and Donna is face to face with Randy and Ryan yet again! But there is more at stake now. Donna must stay hidden and there are others like her that need to be rescued.
Even more startling is the discovery that Donna's brother who ran away when she was little, may not have run away. What if Mr. Applegate took him like the other children? This sends Donna and her friends on a frantic search.
Like I said, this plot has action and suspense on every page! I couldn't read it fast enough. The suspense coupled with the intricate details and the slow-revealing of secrets inside the power plant make for a fast-paced read. Also I love, absolutely 100% LOVE the alternating points of view. There are multiple which take a bit of getting used too, but it gives such a full picture of what is going on in the lives of these characters.
My Conclusion
READ IT!!! I can't say enough how much I loved this book. I love the characters, the alternating points of view, the action-packed plot, and of course the mystery behind the Biomax Soldiers. Book One was just as good and if you haven't read it, I highly suggest you do so before picking this one up because you will be lost without it! If you enjoy young adult fiction, coming-of-age, fantasy, and science fiction than you want, no you NEED this book. You won't be disappointed 😉
---
Don't Miss Book One, Shock Me, Available Now!
Synopsis:

A promising gymnast, Donna Young is a shy, quiet nobody from the wrong side of town. The only exciting thing in life is her secret friendship with Ryan, her childhood crush. But after the accident—one that should have killed her—she discovers she has impossible powers! Why now, at sixteen, can she transform into something shocking and inhuman? Donna doesn't know how to use her new abilities or who she can trust, but unveiling this mystery might lead to conclusions about Ryan that are deadly.

Rich kid, Ryan Applegate is the most popular guy in town. He has a face that should be on a poster in every girl's bedroom and dates the hottest chick in school. But ever since the big explosion at the town's power plant, Ryan has been keeping secrets of his own, that if revealed could force him to choose between his family and the girl he's forbidden to love.

As their electrifying puzzle unfolds, so unfolds a town where friends become enemies, and enemies become unrecognizable and intertwined. Tortured heroes just might be the bad guys,and Donna discovers that her and Ryan's secrets are powerful enough to destroy everyone… including themselves.
---
Giveaway!
Barclay Publicity is hosting a giveaway in honor of Sparks release. Enter for your chance to win a $15 gift card from Amazon or Barnes & Noble and a print copy of Ashley's One Night in Heated Snapshots. 3 runners-up will also receive print copies of One Night in Heated Snapshots. Ends 10/31 at midnight.
Related Posts