Top Ten Tuesday is an original feature/weekly meme created by The Broke and the Bookish. This feature was created because they are particularly fond of lists at The Broke and the Bookish. They'd love to share their lists with other bookish folks and would LOVE to see your top ten lists!
This week's Top Ten Tuesday is epic and it was so much fun to think about it and write.
The topic for this week is "Ten Places Books Have Made Me Want To Visit (whether fictional or real)."
I decided to stick with fictional places and also with my young adult fiction. As always these are in no particular order. Enjoy 🙂
Top Ten Places I Wish Existed So I Could Go There
Hogwarts School of Witchcraft and Wizardry from the Harry Potter Series by J.K. Rowling
Now I know there is now Harry Potter World and I could technically visit, but let's be real. It would not be the same as it is in my mind when I read these books! I want to go ride a broomstick and play Quidditch. I want to find the secret tunnels and hidden passages. I want to see the sky in the Great Hall. Also meeting a ghost like Sir Headlesss Nick would be pretty cool as well.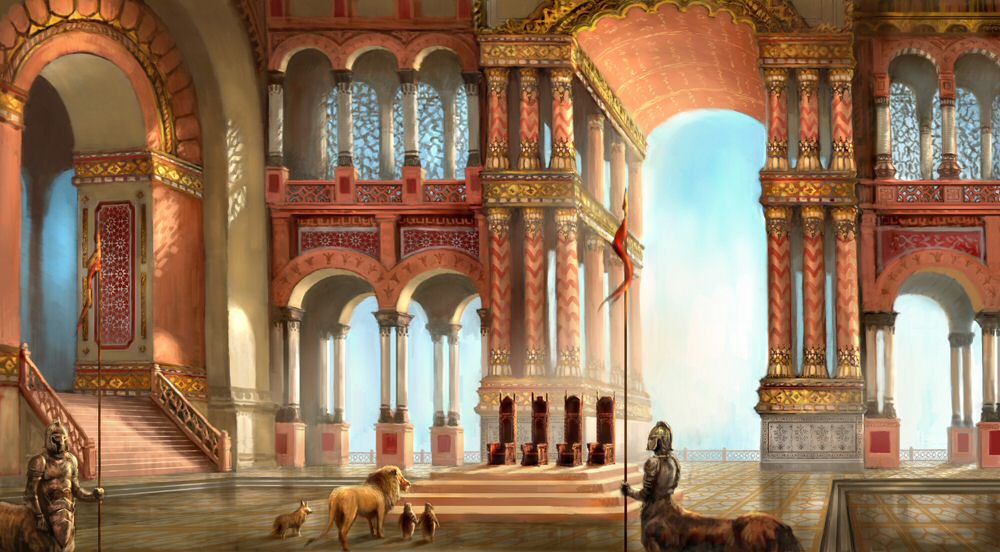 Cair Paravel from The Chronicles of Narnia by C.S. Lewis
One of my favorite series as a child and still a favorite today is The Chronicles of Narnia. I would love to visit Cair Paravel and meet Aslan. In all honesty I would just be content to visit Narnia in general. The whole world fascinates me.
The Emerald City from The Wizard of Oz by Frank L. Baum
Another favorite. I'm obsessed with all things Oz. I want to go skipping down the yellow brick road and ride a horse of many different colors. I want to meet the wizard and defeat the wicked witch. I want to NOT fall asleep in a field of poppies but perhaps stand upwind and admire their deadly beauty.
Wonderland from Alice's Many Adventures in Wonderland by Lewis Carroll
Yet again, a favorite. I want to fall down the rabbit hole with Alice and get lost in Wonderland. I want to sing with the flowers, have tea with the Mad Hatter, and play crochet with the Queen. I want to defeat the Jabberwocky. And perhaps fall in love with the Mad Hatter (Johnny Depp version only 😉 )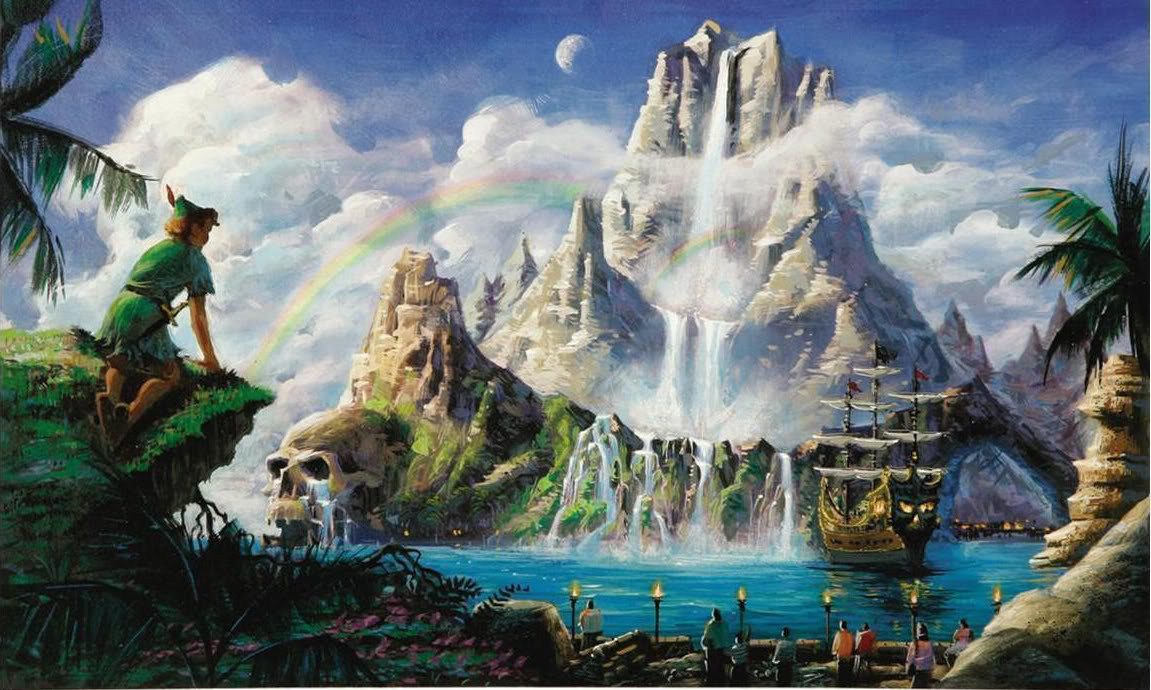 Neverland from Peter Pan and Wendy by James Barrie
Oh to be young always! I want to fly away with Peter to Neverland, fight pirates, swim with the mermaids, and meet a fairy. I want to be an honorary lost boy and never grow up….
Underwater Palace from The Little Mermaid by Hans Christian Anderson
As a child I loved Hans Christian Anderson and this was my favorite of his (possibly because Disney also made it into a movie). I've always wanted to grow fins and dive under the sea to visit the Sea King's palace and his six daughters.
The Land of Sweets from The Nutcracker by E.T.A. Hoffmann
One of my all-time favorite stories as a child and adult. I want to visit the Prince's kingdom and waltz in the palace. It's just so magical in my mind!
Okivo from Of River and Raynn – The Catalyst by Rebecca Ethington
This particular book came out last month and I devoured it! The world Okivo that the author paints a picture of I want to go to so badly! The sky is red instead of blue, the trees are white. Granted they are in the middle of a Civil War, I still want to go. The way it is described it just sounds so beautiful and fascinating.
Rivendell from The Lord of the Rings by J.R.R. Tolkien
This one needs no explanation. I'm sorry but the movie did not do it justice compared to how I pictured it in the books. Also maybe I could live forever here…
Ever from Tales of Ever by Jen Wylie
This place is just super creepy, but the imagery I get from reading this book makes me want to go there. It's just unreal, a sky that changes color every hour, animals of all different kinds, and creatures/beings I've never heard of but want to meet. Also there's dragons which is way cool 😉
Your Turn!
What places do you want to go that you've read about in books? Any real places you'd like to visit? Comments encouraged and always welcome 😀
Related Posts