Feature & Follow Friday is hosted by Parajunkee @ Parajunkee's View and Alison @ Alison Can Read. Each week the two hosts post a question for Book Bloggers to answer, provide a link-up, and choose a participant to feature on their blogs. If you participate, the point is to follow others and in return gain followers.
Yay for the end of the week and new friends 😀 Early this morning I received an email from Alison @ Alison Can Read informing me that I was the FEATURED BLOGGER this week!!!
I'm excited if you can't tell 😀 I've seen Feature & Follow Friday floating around the blogosphere for some time now and last week I decided to particpate as a part of my New Year, New Me goals. I had no idea I'd be chosen. It's exciting and I love meeting everyone!! To see my interview questions, head over to Alison's post.
So on to today's question: Do you own any doubles of your books? What led to getting that second…or third or fourth…copy? – Suggested by A Great Read.

I'm a bit of a book addict….okay that's a lie I am a BIG book addict. The only thing that stops me from having a gigantic library full of books is the fact that we live in an apartment and have moved 5 times in 9 years with at least one, possibly 2 more moves on the horizon. So a lot of my books are ebooks, they're just easier to transport that way 😉
BUT….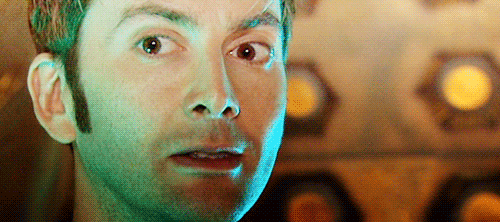 I still have a lot of actual physical copies of all my favorite books. (I'm out of town so no pics of my actual library).
7 copies – Pride & Prejudice by Jane Austen…not only do I own 4 different ecopy versions (I'm a sucker for pretty covers) but I also have 3 hard copies: one that I've read so much the pages are falling out, one that's just really pretty sitting on my shelf, and the other is a part of the complete Jane Austen collection.
3 copies – The Twilight Saga by Stephanie Meyer…why, yes I do like my vampires sparkly 😀 I got addicted to this series several years back by a girl I work with. My first set I bought at the local Wally World and read until I got my first Kindle. Then I bought the ecopies. Two years ago, my husband surprised me for Christmas with the pretty special editions and to his surprise when I opened them they were signed!!
This is all that I own actual physical doubles of, however I could continue with the rest of my library. Pretty much if a book is really good, I get it on my Kindle so I have an easy portable version. If the ebook is really good or one I want to read again or (since I'm a cover snob) if the cover is really pretty, I get it for my bookshelf.
What books do you have double or more of? 
---
…or follow any way you chose 😀
Remember this is a blog hop. Be sure to visit the other blogs and give them some love too!
Related Posts