The 

Sunday Post

 is a weekly meme hosted by the Caffeinated Book Reviewer. It's a chance to share news~ A post to recap the past week on your blog, showcase books and things you have received. Share news about what is coming up on your blog for the week ahead. See rules here: 

Sunday Post Meme
Happy Sunday everyone! What a blur the last two weeks have been! I so missed doing this post last week. And it's crazy I completely forgot it. I was so engrossed in my National Read-A-Thon book that I lost track of time and didn't realize that I didn't post, let alone write last week's Sunday Post. So I am sorry for that 😳
The last two weeks have been crazy busy, but also relaxed. Is that even possible?! I'm proud to say, for those of you that have kept up with this battle 😉 , that Liam has had not one single accident in over a week!! I think we are officially, fully potty trained.
I'm so relieved that the stress of that is OVER!!! And just in time for his birthday too. My sweet baby will be four in a few weeks. I'm not sure how the time has gone so fast, but it has. I have to tell a funny story on him from this week. I had an epic mommy fail on Friday. Almost everyday like clockwork my son asks for a peanut butter sandwich. Well I opened the BRAND new jar of peanut butter and thought "Huh, that looks funny." I scraped it out with a knife and started to spread it and whoops! It was lumpy. I bought the crunchy instead of smooth. I tried to explain this to my son, but have you ever tried to rationalize with a four year old?! Well I gave him the sandwich knowing full well he wouldn't eat it. He does his normal thing, eats all the crust first (I know, I have a strange kid 😀 ) then he takes a big bite from the center.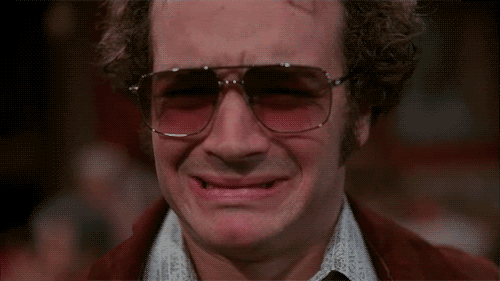 I'm proud of him, he at least finished the bite rather than spitting it out. But he promptly looked at me after swallowing and said "Mama, this is not my peanut butter." 😆 That's my boy!!
How was your week?
Currently Reading
I've had this book lying around on my ereader forever. So glad to finally start it! I love Laura Thalassa's writing 😀
Last Week on the Blog
Coming Up this Week
Review: Enclave (Razorland, #1) by Ann Aguirre
Top Ten Tuesday | "Top Ten Books I Can't Believe I Haven't/Want To Read From X Genre" via the Broke and Bookish
Waiting on Wednesday | Maximus by Richard L. Black
Review: Snow Like Ashes by Sara Raasch
Review: The Vanishing Girl by Laura Thalassa
Feature & Follow Friday | "Do you read more than 1 book at a time, and if so, how, like a certain amount of pages per book before moving on to the next one in the queue?" via Alison Can Read and Parajunkee's View
Saturday Shorts | Spearwood Academy Vol. 3 & 4 by A.S. Oren
Mini-Reviews from the COYER Scavenger Hunt
Also coming up this month is the 1 year anniversary of the blog! I can't believe that it's already been one year since I started this crazy adventure. Check back as there will be a giveaway, interview with one of the first author's I ever reviewed for, and a little something special for my top followers (be on the lookout for an email from me).
Around the Blogosphere
This Week's Book Fix
Have I ever mentioned I'm addicted to books? Well, in case I haven't, I am! Big surprise this week too! I discovered Book Outlet and Half Price Books online, also our local used bookstore…so yeah I purchased actual books with real pages this week. I couldn't resist!!! They're just so pretty and shiny and some are free so why pass them up?! 😉
Kindle Freebies
Worlds Undone: A Dystopian Collection from Clean Teen & Crimson Tree Publishing
Worlds Entwined: A Contemporary & Light Fantasy Collection from Clean Teen & Crimson Tree Publishing
Purchased
The Francis Chan Collection: Crazy Love, Forgotten God, Erasing Hell, and Multiply
Landline by Rainbow Rowell
The Help by Kathryn Stockett
The Book Thief by Markus Zusak
For Review
Devon's Choice by Catherine Bennett
At the Water's Edge by Sara Gruen
City in Embers by Stacey Marie Brown
Maximus by Richard L. Black
The Night We Said Yes by Lauren Gibaldi
Crimson Bound by Rosamund Hodge
A huge thank you to HarperCollins, Shadow Mountain, Stacey and Catherine for providing the above copies!!!
What are you reading this week?
I still can't believe that January is over and we have started February. How is that possible?! Time moves way too fast these days! This is the last week of the COYER Scavenger Hunt and I plan to meet my goal of six books…I'm already half way…I can do this! Besides reading I'll be crafting away this week getting ready for Liam's birthday. I'm so excited for it. We didn't have a party for him last year and I want to make it up this year, so I'm going all out. I'll share pics in a couple weeks 😀 What are your plans this week? Any books worth reading?
Related Posts