Today I wanted to share with you a quick read from the serial series Cold Mark by Scarlett Dawn. I this series! It's suspenseful, full of alien customs, and has a naive confused character at its center. If you enjoy new adult and science fiction, I highly suggest you check the series out 😀
I received this book via the author, Scarlett Dawn. This does not affect my opinion of the book or the content of this review.
This book may be unsuitable for people under 17 years of age due to its use of sexual content, drug and alcohol use, and/or violence.
Stop
by
Scarlett Dawn
Series:
Cold Mark
,
#3
on 2015-02-05
Length:
58 pages
Reviewing
eARC
from the author,
Scarlett Dawn
Rating:
From New York Times bestselling author, Scarlett Dawn, comes the third installment in The Cold Mark Saga, Stop, where tipping points are reached and surprises lurk…

Braita Valorn is stuck. She has no real freedom, her existence dependent on what the men of Triaz decide. Her fate is not her own. But she desperately wants it to be and will do anything to make it so.

When a chance for freedom arises, she does what she must. Hard choices of theft end as a careless endeavor, leaving her life on the line. Will the Plumas of Triaz stop her downfall or will they thirst for retribution?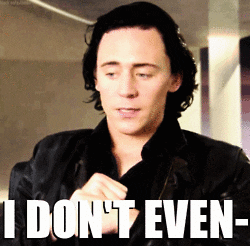 That has to be one of the most intense reads I've had in a while…and that's saying something…because I read like ALOT! Stop picks up right where Sink left off. So if you haven't read this series yet, be aware that there will be minor spoilers to the previous books in this review. Braita must come face to face with her Vaq and confront the feelings she has for them. They seem remorseful and even apologetic but I find it a bit funny that they can be after she caught them in bed together AND not to mention all the things they've kept from her. Will Braita forgive them or will she stay with the "enemy" or will she just find a way to escape?
I've said it before and I'll say it again….I love Braita! She is such a fun character to experience. She is naive to the world's ways as a result of her upbringing (in this dystopian world, humans don't touch or make love…everything is done through science and I do mean EVERYTHING) and so when she winds up on Triaz and finds her Vaq, she's overwhelmed. Over the last two books we've seen her slowly come to grips with the reality of her situation and she's opening up to touch and feelings she's never had before. In her mind it's all still taboo which just adds to her cuteness and I think the appeal she has for the Vaq. In this book, we see Braita come to terms with her embarrassment and feelings of betrayal after catching her Vaq in bed together. I think she handles it rather well.
Oh the men in Braita's life!!! Let's address them in order of appearance shall we 😉 First the Plumas of the East, Killeg and Phila, who are half-brothers and Vaq. For some reason, these two (who I like much better than Braita's Vaq pair) are extremely interested in her. I'm not sure whether I trust them or just WANT to trust them. They are wily pair for sure and in this book they keep as close an eye as possible on Braita without breaking any laws.
Second we have Jax, Braita's best friend and only human she knows on Triaz. Jax has a plan and at the end of book two slipped Braita a note about being ready to run. She has no clue what this means and Jax doesn't let her in on anything until close to the end…no spoilers there 😉 Honestly, I want Braita with Jax, I like him and he's her species, also who doesn't love a best friend romance?!
Lastly the Plumas of the West, Malik and Leo, the lovers and Braita's Vaq. Needless to say I did feel sorry for them when Braita sees them for the first time. The situation is beyond uncomfortable and they are exhausted from worry and searching for her. They are sweet and kind to Braita, but I have to wonder if that will continue or if it's just a show for those handing her back to them. They've never harmed her, but they lied by omission ALOT! I have to wonder where their interests lie.
Overall this book is amazeballs (is that a word?)! Seriously, it's amazing. And the ending…OH!!!! What are you doing to me Scarlett?!?! The ending is just I can't discuss it. I need the next book ASAP. If you enjoy science fiction and the new adult genre, I highly suggest you check out this series. You will not be disappointed.
Final Conclusion: 
Related Posts