Crown of Midnight
by
Sarah J Maas
Series:
Throne of Glass
,
#2
Published by
Bloomsbury
on 2013-08-27
Length:
418 pages
Reviewing
eBook
from
TN R.E.A.D.S.
Rating:
"A line that should never be crossed is about to be breached.

It puts this entire castle in jeopardy—and the life of your friend."

From the throne of glass rules a king with a fist of iron and a soul as black as pitch. Assassin Celaena Sardothien won a brutal contest to become his Champion. Yet Celaena is far from loyal to the crown. She hides her secret vigilantly; she knows that the man she serves is bent on evil.

Keeping up the deadly charade becomes increasingly difficult when Celaena realizes she is not the only one seeking justice. As she tries to untangle the mysteries buried deep within the glass castle, her closest relationships suffer. It seems no one is above questioning her allegiances—not the Crown Prince Dorian; not Chaol, the Captain of the Guard; not even her best friend, Nehemia, a foreign princess with a rebel heart.

Then one terrible night, the secrets they have all been keeping lead to an unspeakable tragedy. As Celaena's world shatters, she will be forced to give up the very thing most precious to her and decide once and for all where her true loyalties lie... and whom she is ultimately willing to fight for.
Initial Reaction: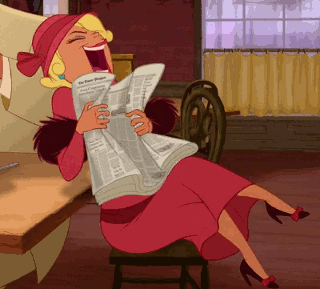 I KNEW IT, I KNEW IT, I KNEW IT!!!!!!
Crown of Midnight by the brilliant Sarah J. Maas is the follow up to Throne of Glass which I LOVED. (SPOILER WARNING: if you haven't read book one of this series, there are minor unavoidable spoilers within this review.) Celaena is now the King's assassin and has been for a few months, but she's not taking it lightly. She knows it means her freedom and she's basically sold herself to the devil working for the man who put her in the salt mines of Endovier to die just for her own freedom. But our lovely Celaena doesn't always play by the rules now does she 😉 With the rebellion against the king growing, he commissions Celaena to start killing the heads. When one of the names is a person from her past, Celaena must decide where her loyalties lie.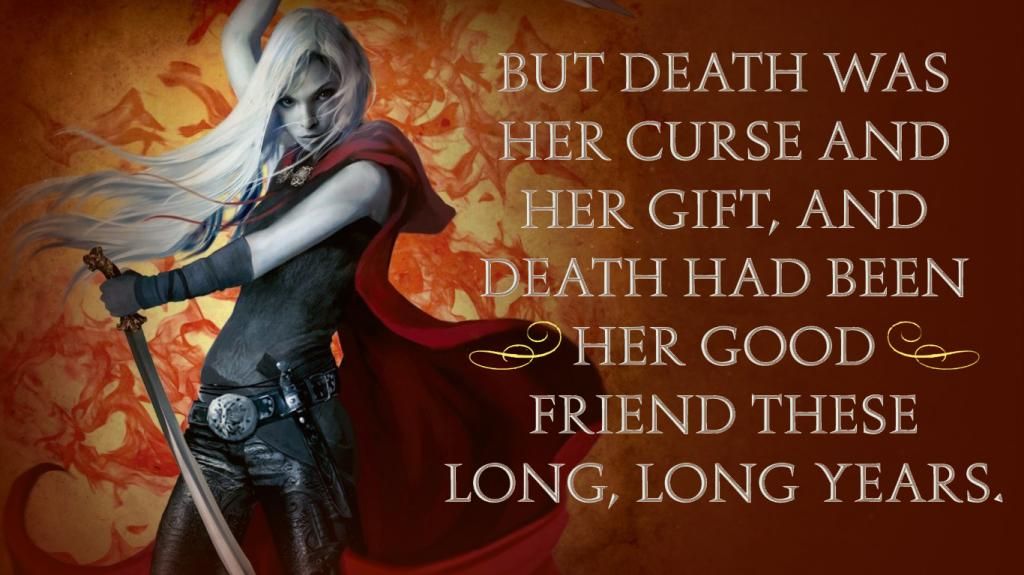 Celaena is the girl I fell in love with during Throne of Glass. She's snarky, independent, does whatever she wants and screw the consequences. She's ruthless, yet loyal to a fault. She's been hurt and doesn't trust easy, yet she's learning she trusts Chaol implicitly. During this book we see a different side to her though. She gets to be not only the assassin, but a girl. It's wonderfully ironic and I loved every word!
Did his parents have any idea that in the entire castle, in the entire kingdom, there was no one more noble and loyal than him? That the boy they'd thrown out of their lives had become the sort of man that kings and queens could only dream of having serve in their courts?
Chaol 💜 Oh my Chaol!!! This guy is amazing in my opinion. During the first book it was SO obvious he loved Celaena to everyone but him and her. He's protective, he's willing to teach her, he pushes her to her limits, and bless him he's her exact opposite. He's just perfect! (No questions about my ship huh 😉 )
So Dorian closed his eyes, and took another long breath. And when he opened his eyes, he let her go.
Dorian is struggling a bit this book. He was flat out rejected, probably for the first time ever, by the girl who occupies his every thought. His confidence is shot, he's on edge, he doesn't know who to trust or what to trust. Let's just say our Dorian, who I didn't care for much during the first book, has a LOT on his plate and a lot of changes in his future that I CANNOT wait to see play out 😀
This book revolves around the rebellion and Celaena's new job as the King's Assassin. I can honestly say that for me (and this is probably a first) I liked this book even more than than its predecessor. I didn't think that was possible because I LOVED Throne of Glass but it's true. The action, the incredibly complex world Celaena lives in, and the entirely sweet almost pure relationship that builds between Chaol and Celaena makes Crown of Midnight a MUST READ!!!
And that ending!!!!!!!! All I can say is I'm so glad I don't have to wait to read Heir of Fire. The cliff that Sarah J Maas leaves us on isn't steep but the revelation at the end of the book will blow your mind! I'll be honest I knew something was up and I had my suspicions but I just….wow!!! Read it, trust me. If you enjoy young adult lit, fantasy, and epic adventures you must read this series.
Final Conclusion: ⭐️⭐️⭐️⭐️⭐️
Related Posts