Merry Mondays is back, starting today through the first week of August! I'm so excited to share with all of you some of my favorite holiday traditions and to hear what yours are as well. Today's topic is appropriate for this time of year. It's been 6 months since we made our New Year's Resolutions and now it's time to see how we are doing with them. Honestly, I'm afraid I've done terrible with mine. I've broken it down to three sections: personal, book, and blog resolutions.
Personal Goals
I had four goals starting out at the beginning of the year: lose weight, run a 5k, try new foods, and read the Bible cover to cover.
I haven't done so well with these goals. Many of you know already, but for those that don't let me go off topic a minute. Back at the end of February, my husband and I found out that we were expecting a new baby. Needless to say we were super excited! I stopped running at that time because let's face it, I'm a bit of a couch potato and way out of shape so I shouldn't be trying something like that while pregnant. SO I switched to walking. Trying new foods took a hiatus at that time as well….morning sickness….nuff said! Also actively trying to lose weight stopped as well. Then four weeks later I miscarried.
I want to be transparent. It's been hard. Most days are good. That precious baby gave us hope that we can have more children and not have to go through all the fertility treatments and doctors and medicines that we did with little man. But other days suck. I'm angry I won't know this baby, I'm brokenhearted, and I wonder will we get another chance. So I've lost my "muchness" but I'm taking each day as it comes.
I'm back on track losing weight and I'm 5 pounds from my first goal! I'm down two pants sizes, a shirt size, and unfortunately my ladies have lost a cup as well 😉 I still want to run a 5k so my new goal is to do so by this fall. That gives me roughly 10 weeks to train, give or take a little. That's doable right? Trying new foods….argh!!! I'm such a picky eater and I'm to the point I just need to make myself do this.
Reading the Bible cover to cover though, I'm doing fairly well with this goal. I'm about a month behind. The morning sickness, then the miscarriage and resulting D&C took away from this. I know I won't finish before the New Year, but I'm going to keep going!
Bookish Goals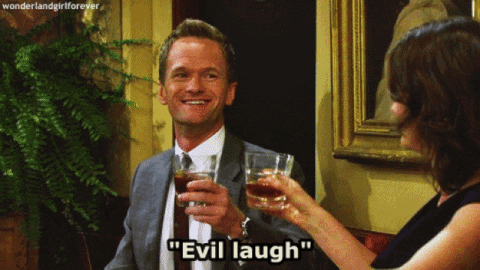 I started the year with three goals: read 100 new-to-me books, read The Mortal Instruments and Outlander series, and make half of my reads my one-click freebies. These goals have been easy…sort of 😉
As of this post, I have read :::cough::: 86 new-to-me books! That's crazy people!! What is that like an average of 12 books a month?! I knew I had a reading problem, but geez! Please tell me I'm not alone in this…has anyone else read a lot this year?
Of those 86 books though, only about 12 have been my one-click freebies 😳 With the miscarriage, I got behind on review books so I've been playing catch up. I've got about 3 months worth of reading there!
Also I haven't done so hot with TMI or Outlander. I haven't started TMI yet, but I have a plan. My goal is to sit down and binge read these this fall. I love doing that! If you remember for Outlander, I joined a reading challenge to read through the entire series by the end of September. I've read the first book and LOVED it!!! The problem is I love it so much I'm afraid to continue with the series. I mean what if the next book doesn't live up to my high expectations?!
Blogging Goals
Now these I'm proud of 😀 I started the year with three goals: post every day, blog ahead, and meet new friends. I have done all of these things!!!!
Aside from a brief hiatus after the miscarriage, I've managed to post every day, sometimes even twice a day!
I've blogged ahead too. I had hoped to be able to get a whole month ahead, but I've managed to stay roughly two to three days. So not too bad in my opinion!
And I've met some awesome book bloggers along the way. So success!!!!
Now It's Your Turn!
I want to know about you. Have you kept up with your New Year's resolutions or have some slipped you by?
Loading InLinkz ...
Next Week's Topic is: Favorite Christmas/Summer Activity Suggested by Lexie @ (un)conventional Bookviews
Related Posts