I received this book via the author, Scarlett Dawn. This does not affect my opinion of the book or the content of this review.
This book may be unsuitable for people under 17 years of age due to its use of sexual content, drug and alcohol use, and/or violence.
Blood Tree - Part One
by
Scarlett Dawn
Series:
Blood Tree
,
Published by
Self Publish
on 2015-08-15
Length:
83 pages
Reviewing
eARC
Rating:
Where there is dark, there is light.
The two halves make a whole…
Or do they constantly battle for dominance?

Kenna Julius is your average teenage girl. She has a bossy mom, a new boyfriend in school, and she never dreams of enchanted lands or fairytale castles.

She lives in the real world.

Or so she thought.

One fender bender sends Kenna traipsing through the woods and following her mom's crazy directions. But when she falls into another realm where men play flutes under the full moon and magical powers crackle the air, her perception of fantasy becomes her reality. The hot guy she meets doesn't help matters either when he claims she's his.

Or does Kenna actually belong to another?
Someone much more…dark?

*This is a 20,000 word novella*
Initial Reaction: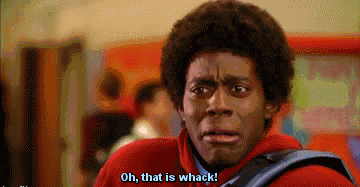 Blood Tree – Part One by Scarlett Dawn is the first in a new adult paranormal romance series about a completely different world!! Kenna Julius thought her mother was overbearing and crazy until one night her mother sends her to follow the path of white roses and music to safety. The crazy part is there is music and there is a path straight to another world….the world of the light fae. And so Kenna's normal-ish life becomes crazy.
I like Kenna, even if she is a bit misguided. She knows who she is and what she believes and no one is going to tell her differently. She loves, she hates, and she follows all the rules laid out by her mom and the light fae with no question, but maybe a bit of impatience 😉
Julius is the king/creator of all the light far and happens to be the main love interest. Not much is really known about him other than what is shown from Kenna's brief/intense encounters with him. If I'm honest I suspect there is more to him and I hope to see that in the coming book!
So I really liked this book, I wouldn't say I loved it though. I felt like the plot had a ton of potential, but it was rushed. Hence the reason I give it four instead of five stars. Kenna's entire story is placed into just over 80 pages, roughly 20000 words. It starts when she is 13 and spans until her 20th birthday when she will face her blood tree ceremony. The whole book is really centered around this ceremony and the events that lead to it. Will Kenna be a light or a dark fae? Every time I got hooked into the story, it would skip ahead a few years. Like when she was 13 and had just entered the fae kingdom and is learning all about it, the next chapter skips to when she is 16 and already knows everything. Ummm…..I want to know what all she learned please 😀
Overall I'm a big fan of Scarlett Dawn and so I enjoyed this book! It's a quick read, one that you will not want to sit down and if you need something (as I did) to get you out of a reading slump, this is it. There's some amazing world building which is essential for fantasy literature and you really don't want to miss this world Dawn has created! Just keep in mind that even though the character starts at 13, she ages quickly to 20 and this is a new adult book (sorry no kiddos under 18 please). If you enjoy fantasy, paranormal romance, or are just looking for a quick read, this is the book you are looking for!
Final Conclusion:
This book fulfills #12 on the COYER Summer Scavenger Hunt.
Related Posts