I received this book via the author, Scarlett Dawn. This does not affect my opinion of the book or the content of this review.
This book may be unsuitable for people under 17 years of age due to its use of sexual content, drug and alcohol use, and/or violence.
Chosen Fool
by
Scarlett Dawn
Series:
Forever Evermore
,
Published by
Escape Publishing
on 2016-02-05
Length:
252 pages
Reviewing
eARC
Rating:
The second saga in the bestselling, Forever Evermore series continues with Chosen Fool, where deception runs deep and Caro's transitioning life turns even more deadly…

Caroline Jules has received news of a lifetime. She's going to be Queen to 'her' people. Instead of running, as any sane criminal would, she faces the mêlée with all the wits and savvy that her difficult life has honed. With her best friend, Sin, at her side, Caro pushes past the animosity her power inevitably brings, and prepares to rewrite her future.

Until the night Sin leaves, and she is alone.

Now, Caro must face the Royal world and all its intrigues and intricacies by herself. People aren't always as they appear—and danger lurks behind even the most pleasant face. When a threat not even the Elders can handle puts her new tribe in danger, Caro takes matters into her own hands. Armed with the power of the mysterious spirit Elementals, Caro's determined to eliminate the evil ransacking the Mysticals. All she needs is time.

But time waits for no fool…and time isn't as straightforward as it seems.
Initial Reaction
AND THEN
AND FINALLY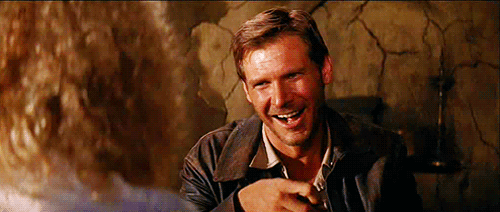 It's no secret that I didn't care for Chosen Thief, the first book in the second Forever Evermore saga. Caro wasn't my favorite character. She was immature, indecisive and just plain got on my nerves! BUT that all changed in Chosen Fool. In this book Caro finally faces one of her greatest fears….feelings and the repercussions of those feelings. She goes on an exciting, albeit embarrassing adventure, and then THAT ending!!!!! Scarlett Dawn, do you know what you are doing to me?!
Caro Rocks!
Caro Jules, the elemental prodigy, is officially my new favorite heroine. She's snarky at all the right times, yet she has a big heart, one that gets broken in this book….broken to the point that even I shed a few tears for her. With that in mind, you got to give the girl credit. She doesn't wallow — well she does, just not much. And she kicks butt more than a few times using those mysterious powers of hers. Despite what is thrown at her, she faces it all head on and she conquers!!!!
Sin, who was my ship in Chosen Thief, is noticeable absent for a majority of the book ☹ This did not make me happy, but I soon got over him. He breaks my heart as much as Caro though. He loves her, that much was obvious in the last book, but with the rules that are in place he can do nothing about it. AND he doesn't know if Caro wants him too….
Leric, who was kinda, sorta, the main love interest in the last book, is back in this one. I didn't trust him in Chosen Thief. He just shows up after he learns Caro is the elemental prodigy, wanting to guide her and teach her about her own powers. He's mysterious, never giving many answers, and even Caro had questioned why he was there as her kind rarely leave their realm. He's not unkind, on the contrary he made me swoon and still does. BUT none of the others trust him and when the confront Caro….well let's just say it doesn't go well ?
Twisted Surprises
This book is full of surprises that I did not see coming, like AT ALL! Scarlett Dawn first off has created a massive world with the Forever Evermore saga. I don't think I'll ever be tired of this world! Elementals and mysticals and spirit realms and witches and wizards and were-creatures….I mean really, urban fantasy dream rolled into one amazing series.
This plot revolves around Caro, the mystery surrounding Leric, and Caro's past with the Bossman. I was not prepared for what the author threw in during this book. Be warned there are some pretty graphic violent scenes of abuse that Caro and Sin face that left me in tears. THIS is why Caro is who she is and you don't want to miss that!
BUT the surprises….oh man I can't talk about this plot AT ALL without giving away spoilers so I'm done. No more. Just know starting this book that everything you think you know you don't. You'll be wrong, I guarantee it….unless you are Scarlett Dawn reading the book and then you'll know what happens!
That Ending….Ugh!!!
Overall I loved this book! Caro is a different, more mature character and what she goes through in this book is enough to make anyone else dissolve into a blubbering mess, but she doesn't. She pushes through and keeps going, she makes a bad situation work for her. For fans of the Forever Evermore saga, you don't want to miss this book. If you're a fan of urban fantasy, than I highly suggest you start the series ASAP! It won't disappoint ?
Final Conclusion:
Giveaway Alert
$350.00 Amazon Gift Card
Easy Fan. X Newsletter Sign-Up
Seven authors. One newsletter.
All-in-one access to your favorites.
Authors included:
Scarlett Dawn, Laura Thalassa, Rachel E. Carter, Leia Stone, Ashley Stoyanoff, Stacey Marie Brown, and Amber Lynn Natusch
Related Posts