Glass Sword
by
Victoria Aveyard
Series:
Red Queen
,
Published by
HarperTEEN
on 2016-02-09
Length:
448 pages
Reviewing
eBook
from
TN R.E.A.D.S.
Rating:
Mare Barrow's blood is red—the color of common folk—but her Silver ability, the power to control lightning, has turned her into a weapon that the royal court tries to control.

The crown calls her an impossibility, a fake, but as she makes her escape from Maven, the prince—the friend—who betrayed her, Mare uncovers something startling: she is not the only one of her kind.

Pursued by Maven, now a vindictive king, Mare sets out to find and recruit other Red-and-Silver fighters to join in the struggle against her oppressors.

But Mare finds herself on a deadly path, at risk of becoming exactly the kind of monster she is trying to defeat.

Will she shatter under the weight of the lives that are the cost of rebellion? Or have treachery and betrayal hardened her forever?
Initial Reaction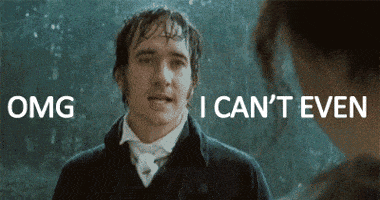 AND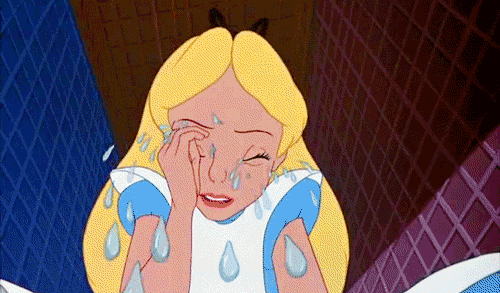 BUT THEN THE ENDING!!!!!!!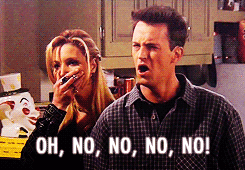 Glass Sword by Victoria Aveyard picks up right where Red Queen left off. **Please note that there are minor spoilers to the first book in this review. If you have not read it, I recommend waiting to read this review.**  Mare and Cal have been saved by the rebels and are still running from the mess they left behind in the Bowl of Bones. Cal is in chains and Mare is still coming to terms with her dead brother back from the grave. The girl who thought she knew Maven, the girl who thought she was in the right, now doesn't know anything. She's lost and she trusts no one, not Cal, not her best friend, not even her brother. She only knows one thing: revenge will be SO good.
The Darker Side of Mare
If I am a sword, I am a sword made of glass, and I feel myself beginning to shatter.
Mare Barrow struggled in Red Queen. She struggled with the new life thrust on her by the Silvers, pretending to be one herself, and learning how to control this new power of hers. In Glass Sword, there's no more struggle. She's fully embraced her lightning. She's the "lightning girl," the one that Silvers and Reds alike fear. Despite having Cal on her side, her brother back from the dead, her best friend, and a whole host of rebels, Mare feels isolated and alone. She struggles with some serious Katniss-like depression (think Mockingjay). She feels responsible for all those names in Julian's journal that are like her that Maven now has. Mare carries the weight on her shoulders and hers alone, not wanting to burden those she loves, those she is no longer sure she can trust. She thought she could trust Maven, she thought he loved her, but she was wrong and now all those innocents are paying the price. This brings out a side of Mare I didn't know existed. In fact she's a bit scary!
Cal is no better. He is by far my favorite prince, despite the many flaws he has in regards to his thoughts about Reds. I rooted for him in Red Queen, and I still root for him. He is the only one that Mare fully trusts, and even that trust is shaky at best. He understands her better than anyone else, or at least he thinks he does. He has the ability to calm Mare and fight along side her. He's noble and sticks by his word. Did I mention he's also dashingly handsome?!
But my favorite character in the entire book is Shade. Shade Barrow, the brother back from the dead, who like Mare has Silver abilities. He brings a lightness to the book. While Mare says to him she doesn't trust him, her actions speak otherwise. He is her constant, her protector, everything a big brother should be. She turns to him for answers time and again and their bond is so sweet. *Side note: If you haven't read Steel Scars, I suggest you do asap. It gives more info about Shade and his missing time in Red Queen.
Truth and Lies
This plot is all over the place and like Red Queen, I can't tell you much without giving away spoilers. Mare and Cal are whisked away by the rebels and together they have a plan to take down Maven, even if it's a bit shaky. Mare wants to find those like her — Reds with Silver abilities — and train them to fight Maven. Cal wants his throne back, so he goes along with her. This part of the book feels a lot like Mockingjay, dark and twisted, leaving a heavy sense of foreboding the longer you read. Maven is not to be trusted and he haunts Mare like President Snow did Katniss. Everywhere Mare turns, Maven is already there a few steps ahead of her.
I am a weapon made of flesh, a sword covered in skin. I was born to kill a king, to end a reign of terror before it can truly begin. Fire and lightning raised Maven up, and fire and lighting will bring him down.
While the plot leaves you with a pit in your stomach, the book is ultimately character driven. Mare's life has been turned upside down and inside out. Everything she thought she knew about the world and society was wrong. AND now she has to deal with the consequences of her own actions, from trusting the wrong prince to trying to save those like her. But everything she does comes at a price and it costs her everything she is. The Mare from Red Queen is not the same girl in this book. In fact those similarities are gone.
AND then the twist. Seriously, did you not expect a twist after Victoria Aveyard threw a giant wrench in Red Queen?! Let's just say where I predicted the one in the first book, this one I didn't see coming and I cried and cried and screamed and cried some more. It was not pretty!
Doesn't Suffer Second-Book Syndrome
Overall, I loved this book!!! In fact, I think I may have enjoyed it more than Red Queen. Mare has full control of her powers and it was a neat addition to the story to see how she uses them and controls them. And Cal *sigh* Cal is amazing! Despite this book being such a dark addition to the series AND that epic cliffhanger ending that left me throwing my Kindle, it was a great read. Fast-paced, suspenseful, and full of dread while reading I couldn't sit it down to even pee. Believe me this book DOES NOT suffer second-book syndrome like I feared before starting. If you enjoyed the first book of the series, you will love this one!
Final Conclusion:
Related Posts