I received this book via Edelweiss. This does not affect my opinion of the book or the content of this review.
Ruined
by
Amy Tintera
Series:
Ruined
,
Published by
HarperTEEN
on 2016-05-03
Length:
368 pages
Reviewing
eARC
from Edelweiss
Rating:
Emelina Flores has nothing. Her home in Ruina has been ravaged by war. She lacks the powers of her fellow Ruined. Worst of all, she witnessed her parents' brutal murders and watched helplessly as her sister, Olivia, was kidnapped.

But because Em has nothing, she has nothing to lose. Driven by a blind desire for revenge, Em sets off on a dangerous journey to the enemy kingdom of Lera. Somewhere within Lera's borders, Em hopes to find Olivia. But in order to find her, Em must infiltrate the royal family.

In a brilliant, elaborate plan of deception and murder, Em marries Prince Casimir, next in line to take Lera's throne. If anyone in Lera discovers Em is not Casimir's true betrothed, Em will be executed on the spot. But it's the only way to salvage Em's kingdom and what is left of her family.

Em is determined to succeed, but the closer she gets to the prince, the more she questions her mission. Em's rage-filled heart begins to soften. But with her life—and her family—on the line, love could be Em's deadliest mistake.
Initial Reaction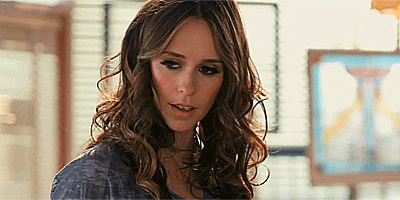 One word to describe Ruined by Amy Tintera…..AMAZING!!!! I was immediately taken with Em's revenge and the dystopian-esque feel of the plot. I cheered her on, I shed a few tears and yes I even fell in love. This story has stuck with me, even spawning a few horrifying dreams. In short, it's a MUST READ for 2016.
A Fine Line Between Love and Hate
Emelina Flores is in hiding, the heir to the throne of Ruina. She's cunning, fierce, and just a tad scary. Her younger sister and Queen of Ruina was kidnapped by the King of Lera after he killed their mother and set up the killing of their father. Em wants her sister back and the Leran royal family dead. She will stop at nothing to do this, including murdering the Leran prince's bride and posing as her.
Prince Casimir is living a life he doesn't necessarily agree with. He's being forced to marry Princess Mary of Valos after her parents are killed to unite their kingdoms. He's seventeen and being forced into a political marriage!!! He knew this was something that could eventually happen, but he didn't expect it so soon nor did he expect to fall for the girl. And then there's his father's policy on the Ruined. He questions the morality of killing them just because they have powers.
Em and Cas I don't think Em expected Cas. She expected a spoiled prince that was just as ruthless as the king. BUT Cas is almost the opposite. He's kind and inherently good. He believes in a better world for the Ruined and would like to give it to them. Em becomes more and more confused as the book goes on.
Revenge and Revolution
Em and her plans are the center of the plot. Her goal is to free Ruina and her sister from the tyranny of Lera. She starts the book ruthless, ready to kill at a moment's notice. But of course it's never that easy. She pretends to be someone she's not, to gain the Royal Family's trust. She has no qualms about tricking them, until she gets to know them. This is where the crux of the plot lies. Is what Em doing right or is she just like the tyrant king she is trying to free her people of?
The world-building is fantastic, but the true driver of the plot is the character development. The characters make this story. Their struggles and grief, their triumphs and relationships. All of it! And it's more than just Cas and Em who alternate POV within the book. The secondary characters are just as poignant: Aren and Galo and Jovita and Iria. Each character brings a different aspect to the story and main characters. They are each unique and important to the overall story. I couldn't get enough of them!
Overall Conclusion
While the beginning of the story reminded me a little too much of the first Throne of Glass novel, Ruined really came into its own by the midway point. I was immediately drawn into Em's revenge, her heart-break and her sense of duty. If you only read one book this year, let Ruined be that book!!!
Final Conclusion:
Related Posts