I received this book via the author, Laura Thalassa, Dan Rix. This does not affect my opinion of the book or the content of this review.
This book may be unsuitable for people under 17 years of age due to its use of sexual content, drug and alcohol use, and/or violence.
Blood and Sin
by
Laura Thalassa
,
Dan Rix
Series:
The Infernari #1
Published by
Lavabrook Publishing Group
on 2016-07-13
Length:
300 pages
Reviewing
eARC
Rating:
Hot-blooded, prideful, feral, Lana Malesuis is a demon. She has sworn an oath to heal her war-torn, dying species. Her method: drain human blood, use it to fuel her dark magic, reap human misfortune. She has come to the town of White Sulfur Springs to cull.

Cold-blooded, ruthless, conniving, Jame Asher is a human. He has sworn to avenge his wife and baby girl, killed by demon magic. His plan: destroy demons' portals, deprive them of their human blood supply, exterminate them one by one. He has come to White Sulfur Springs to kill.

But when they meet, and he takes Lana as his prisoner, the last thing he expects to see in her wild violet eyes is the frightened innocence of a young girl. For her part, Lana never expects to feel anything but hate for the most feared demon hunter on Earth.

Neither of them expected it to become something more.
Initial Reaction
Blood and Sin was everything I wanted and more!!!! I could not have asked for a better read after a month of DNFs and 3 books. I want….no I NEED more books from the husband-wife duo, Laura Thalassa, Dan Rix. I've read Laura Thalassa before, in fact I've read every one of her books and loved them, but I have yet to read any of her husband's. I will be rectifying that VERY soon.
Blood and Sin by Laura Thalassa, Dan Rix begins with a robbery, torture, and a demonic gateway. Lana Malesuis is in disguise as a human, on a mission to retrieve human blood to restore hers and other demons' magic. When she returns to the portal to get back to her world, she finds more than she was counting on AND the portal destroyed. Jame Asher is a demon hunter and has kept the fact that he's alive a secret for two years since his wife and child were killed by demons. His drive in life is to destroy all the portals and kill every demon he comes across. That includes Lana.
The Demon and the Hunter
Lana is an interesting character. She has the naiveté you would expect from a young woman or teen while she is in the human world. She's unexpectedly kind for a demon which comes naturally for her. She's a healer and for her it doesn't matter what race or animal you are, if you're hurt she wants to help. When Jame saves her, she owes him a life debt. Her conflicting feelings towards the hunter is understandable and even relatable. My heart ached for her and her situation. I found myself liking her despite the fact she was a demon.
Jame Asher is one of those characters that you love one minute and hate the next. He's a man on a mission. His family was killed by the Infernari, "demons" he calls them and it's a fitting name. His only goal in life is to destroy the portals that allow the demons into our world and kill every demon that crosses his path in the process. When his family was killed, the demons believed him dead as well, and so Jame has lived his life in the shadows for two years. Any one that had ties to him are dead or believe him dead. When he finds Lana, he's conflicted. She's a demon and he should kill her, but it's the scared look in her eyes that stops him. What demon gets scared? And so he takes her as prisoner.
The Gray Area Between Good and Evil
The authors really explore the right vs. wrong and good vs. evil angle in the plot of this story. Jame believes what he is doing is right. He's a vigilante with a just cause. Lana believes what she does is for the best. She's a healer and can heal any demon from afar. However to access her magic she needs blood, and when that blood is used, the owner of the blood is cursed.
This is Jame's issue with the Infernari. They steal human blood and then the humans are cursed. Sometimes it's as simple as a bad day, other times it's a heart attack or something fatal depending on the magic the blood was used for. For Lana, a small curse or even a large one to save one of a 1000 of her people left living is worth the risk. Jame doesn't see it this way and well neither do I. It's a gray area and one I found myself questioning over and over again in the book.
My Conclusion
Overall Blood and Sin is well worth the read. It's fast-paced, unique storyline had me invested from page one. I could not sit it down. In fact, I sat down to read it after dinner and stayed up to finish it. It is THAT GOOD! If you're a fan of either author, a fan of paranormal romance or urban fantasy, I highly recommend you pick up a copy ASAP. Now Laura Thalassa, Dan Rix, when will book two be out? I need more Jame and Lana!!!!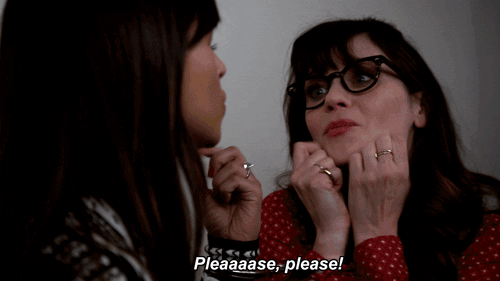 Related Posts