The Sunday Post is a weekly meme hosted by the Caffeinated Book Reviewer. It's a chance to share news~ A post to recap the past week on your blog, showcase books and things you have received. Share news about what is coming up on your blog for the week ahead. See rules here: Sunday Post Meme
Happy Sunday y'all! What a week! A couple of weeks ago I told y'all that I had to take little man to the doctor for allergy/skin testing. The results were not good. Little man did great being poked and prodded but the test showed that he is highly allergic to just about everything that grows in our area and had severe reactions to dog, cat, horse, and feathers. My poor baby has true seasonal allergies that affect him just about year round. The asthma we thought he had is actually allergies. So this week we started allergy shots. For now he gets two shots a week of the next 36 weeks (yeah, you read that right). He's a trooper, hopefully that continues.
Well….my Vols lost last night but MAN what a game!!!! They put up one heck of a fight, losing in double OT. It's Bama next week in Knoxville and I'm like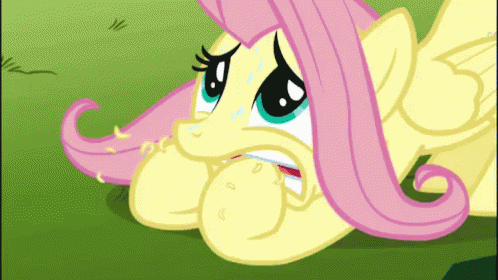 Reading wise, it was an okay week. I'm participating in a group read-a-long of the Imdalind series by Rebecca Ethington and the author is stopping in weekly to discuss with us. It's a ton of fun, but I'll admit I'm an entire book ahead. I started the reread and could not stop 😀
Currently Reading
I'm close to halfway done with Rose & Thorn  and honestly I'm not sure what to think. I'll let you know later ? I'm also listening to Paper and Fire by Rachel Caine, so far I like it better than Ink & Bone.  I also started Serial Hottie by Kelly Oram as a part of a group read this month. Love this author!
Last Week on the Blog
Coming Up this Week
Trial by Dreams by Jolene Buchheit – blog tour, review of book #1
Top Ten Tuesday | "All About Books You Read Because of Recommendation" via the Broke and the Bookish
Rose & Thorn by Sarah Prineas – blog tour, review
Harry Potter & the Cursed Child Parts 1 & 2 by JK Rowling – review
Weekend Reads | The Great Library by Rachel Caine (hopefully ?)
This Week's Book Fix
What are you reading this week?
This week my husband is on vacation and little man will be on fall break so we are heading out of town on vacation. It will be our first (yes, first) ever family vacation and I'm super excited. We're heading to the mountains for a couple of days, not going to do much but I'm still looking forward to it.
Before the vacation though, little man has a field trip to a local corn maze/pumpkin patch. I LOVE going to these. They are so much fun. I love seeing little man enjoy being out doors and learning new things.
With everything going on this week, I don't anticipate much reading happening, but I will try 😉 What are your plans for this week?
Related Posts