I received this book via the author, Laura Thalassa. This does not affect my opinion of the book or the content of this review.
This book may be unsuitable for people under 17 years of age due to its use of sexual content, drug and alcohol use, and/or violence.
Rhapsodic
by
Laura Thalassa
Series:
The Bargainer #1
Published by
Lavabrook Publishing Group
on 2016-11-15
Length:
326 pages
Reviewing
eARC
Rating:
Reading Challenges:
2016 New Release Challenge
Callypso Lillis is a siren with a very big problem, one that stretches up her arm and far into her past. For the last seven years she's been collecting a bracelet of black beads up her wrist, magical IOUs for favors she's received. Only death or repayment will fulfill the obligations. Only then will the beads disappear.

Everyone knows that if you need a favor, you go to the Bargainer to make it happen. He's a man who can get you anything you want … at a price. And everyone knows that sooner or later he always collects.

But for one of his clients, he's never asked for repayment. Not until now. When Callie finds the fae king of the night in her room, a grin on his lips and a twinkle in his eye, she knows things are about to change. At first it's just a chaste kiss—a single bead's worth—and a promise for more.

For the Bargainer, it's more than just a matter of rekindling an old romance. Something is happening in the Otherworld. Fae warriors are going missing one by one. Only the women are returned, each in a glass casket, a child clutched to their breast. And then there are the whispers among the slaves, whispers of an evil that's been awoken.

If the Bargainer has any hope to save his people, he'll need the help of the siren he spurned long ago. Only, his foe has a taste for exotic creatures, and Callie just happens to be one.
Warning!!! There will be fangirling in this review.
Rhapsodic by Laura Thalassa is the book I've been waiting for, needing without knowing it since The Damned. I fell hard for this urban fantasy world created by Thalassa that encompasses every paranormal creature, has its own paranormal government, even a school (like Hogwarts, only cooler). NOTHING I've read has compared to that series so when I started Laura Thalassa's newest book and realized it was set in the same world, well…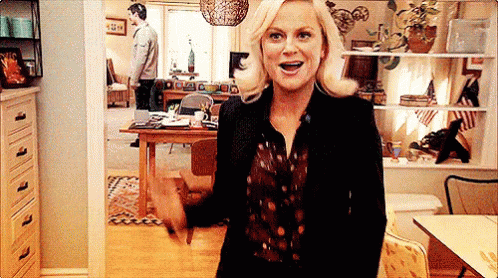 So Rhapsodic follows Callie, short for Callypso, Lillis. Callie is just 16 when she meets the Bargainer for the first time, after killing her stepfather (not a spoiler this happens on page 1). She doesn't know what to do or who to turn to, but she has heard of this mysterious Fae who will clean up her mess in exchange for a favor. The problem though: Callie finds him irresistible and calls him back over and over again. 322 times to be exact. That's 322 beads, one for each favor she owes him.
Having the Bargainer's full attention is like catching a tiger's eye. All you wanted to do was pet the creature, but as soon as it turns its gaze on you, you realize it's simply going to tear you apart.
I like Callie. She's a no-nonsense, what-you-see-is-what-you-get kind of girl. She rolls with the hand life has dealt her, and she's stronger for it. In the book we get a glimpse of her past and present. Each chapter begins with a flashback, showing her dealings with the Bargainer and how she wound up with 322 beads. I love this! As the reader we see her at her vulnerable and broken stage while also seeing the woman she has become, flipping from 16 to 23. She's distrustful and keeps a wall around her heart.
The Bargainer….
Desmond Flynn *swoon* What can I say about him?! He's ruthless, known only by his nickname to everyone but Callie. After leaving Callie 7 years ago with no explanation, he turns up, ready to collect. His actions and words are misleading. He will keep you guessing, that's for sure! But I still love him…
The plot of the story revolves around the relationship between Des and Callie, why he left, and why he's come back. Someone is abducting the women in his kingdom and returning them in glass coffins with a baby in their arms. Seriously this is creepy! Laura Thalassa does an amazing job of conveying the confusion, anger and mystery surrounding the Fae women and Callie's willingness to help. As I already mentioned this is set in the same world as The Unearthly series, but Thalassa expands on it by taking us to the Otherworld, the realm of Fae and monsters. It's epic! and the writing is superb! The imagery of this realm and the creatures Callie encounters will leave you with nightmares and of course have you begging for more.
Overall, I loved this book! I love Callie and Des. I love the world. I even love the villain. If you are a fan of The Unearthly series or enjoy reading urban fantasy, I highly recommend you grab a copy, set aside a day and binge read. You don't want to miss this epic tale! Now if only book two were available….
Related Posts