Crown of Cinders
by
Rebecca Ethington
Series:
The Imdalind Series #7
Published by
Imdalind Press
on 2016-11-28
Length:
433 pages
Reviewing
eARC
,
eBook
,
Audiobook
from
My Book Shelf
Rating:
Reading Challenges:
2016 New Release Challenge
The Internationally Best-Selling Imdalind Series comes to a close in this long awaited heart-pounding conclusion.

For centuries the war that has raged within magic has ripped the world apart. Fought between Skȓítek and Trpaslík; killing father and son, and destroying a fragile balance between mortal and magic.

For centuries everyone has been awaiting the Silnỳ, searching for the girl who was prophesized. The girl with power strong enough to defeat the evil that plagued the world, and bring the war to an end.

For centuries, everyone was wrong.

The Silnỳ was not what they had been told, the promises of future distorted by a sight that was tarnished. The evil was not what they had expected, not what they had been fighting against. Instead it was hidden amongst them; plotting, waiting for their time to strike.

And it did. With fire and blade the hidden evil took it's place upon a throne of blood. The evil has shown itself and now only one person can save them all.

But with Sights that are no longer infallible and armies that are abandoning their king – it is no longer clear who that person is, or even if they have the courage to stand up to the evil and face their end.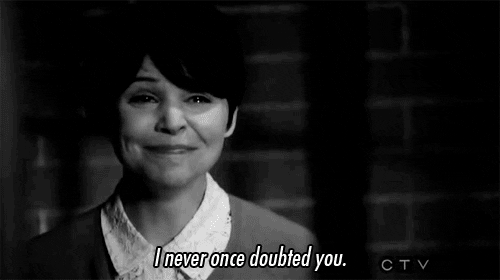 I finished reading Crown of Cinders by Rebecca Ethington about 24 hours ago and needed time to be able to write a coherent review. I was a blubbering mess by the end of the book. I started reading The Imdalind Series almost 3 years ago and this conclusion lived up to my expectations, surprised me, and reminded me why I fell in love with the series to begin with. The longest book in the series at 433 pages it is worth every word, every minute, and the sleepless night. Please note I will do my best to not spoil this book, however if you have not read the previous books in The Imdalind Series there may be spoilers ahead. Read at your own risk.
Crown of Cinders picks up immediately where it left off with my least favorite characters, Sain and Ovailia. The evil Sain is capable of….*shudder* I honestly wasn't expecting it. I was in shock! How could this meek and mild man, Joclyn's father(?!), become the man everyone feared? And I do mean EVERYONE!!! The Trpasliks, Ovailia, Edmund, Ilyan, they all fear him and for good reason. I couldn't begin to guess his motives, his need for ultimate power that in the end could destroy magic itself.
Joclyn and Ilyan are not doing much better. They are facing the anger of their people, people they've sworn to protect are turning on them, infected by Sain's words. They believed him that Joclyn will destroy them. They think she killed the Chosen, not that she saved them from Ovailia and Sain. While Ilyan tries to calm them, Joclyn continues to learn about her newly awakened powers and how she can stop Sain. Joclyn has come almost full circle to the girl she once was in Kiss of Fire. She's confident, brave, smart. She takes no crap and can kick your butt in heartbeat.
Ryland…oh my heart breaks for him. The events of this series have not been kind to my once favorite character but the author brings him full circle. We see glimpses of Jos's best friend, we see his battle scars, the torment in his own head, and we see him overcome it all. I think fans of the series will be happy with how Rebecca Ethington handles this character.
Wyn is my favorite character. She's spunky and loyal. Yes she struggles, we saw that in Dawn of Ash but she overcome it. Despite all the odds against her, Wyn fights and wins. Her love for Joclyn, her loyalty to Ilyan, her confusion over Thom…all of these things make her so relatable and real.
Then there're Jaromir and Mira. Umm….seriously didn't see them coming. I fell in love with Jaromir in Dawn of Ash as Ryland took him under his wing, teaching him to use his magic and come to terms with losing everything. Then enters Mira, his twin he thought dead. Mira is Edmund's new Cail and seriously she's scary powerful. She's a wild card that will keep you guessing whose side she is really on until the end.
This is the final book in the series and there are many loose ends to tie up which the author does nicely. It's obvious to readers of the series that each character was well-thought out, each twist and turn of the plot planned for this ending. It was perfect! The author expands on the history of magic, the four Firsts, and the myth surrounding the Silny. I could not have asked for more! And the final battle….*sobs* have tissues handy!!!
Overall Crown of Cinders is perfect! It alternates POV among Sain, Ovailia, Jaromir, Ryland, Ilyan, Wyn and Joclyn so the reader gets the full picture, creating dramatic irony and suspense as the reader knows what the characters do not. For true fans of the series, you will be satisfied as The Imdalind Series comes to a close. It is heartbreaking, gut-wrenching, and a HEA is not guaranteed but trust me when I say it is perfect.
Related Posts