I received this book via Netgalley, My Book Shelf. This does not affect my opinion of the book or the content of this review.
The Queen
Series:
Fae Trilogy #3
Published by
Diversion Books
on 2016-12-06
Length:
284 pages
Reviewing
eARC
,
eBook
,
Audiobook
from Netgalley, My Book Shelf
Rating:
Reading Challenges:
2016 New Release Challenge
In the stunning conclusion to the Fae trilogy, Caroline and Devilyn fight to preserve their love despite dark forces threatening to tear them apart.

"An epic end to a phenomenal series." —Margaret Stohl, #1 New York Times bestselling coauthor of Beautiful Creatures

As Caroline struggles to accept her rightful place as Queen of the Light Fae, her relationship with Devilyn, son of the Dark King, seems not only doomed, but dangerous. They know their connection is undeniable, but for others, their love is an insidious threat.

Trapped in a plot concocted by the Dark King Alderon and his evil associate, Puck, Caroline must search her history and develop her own powers in order to survive. And as Devilyn's father appeals to the Dark inside his son, Caroline fears Devilyn will succumb to those Dark instincts before they can defeat Alderon.

Weaving together narratives from Caroline and Devilyn's pasts as well as their present, The Queen finishes the fight between Light and Dark. Will Caroline and Devilyn's love outlast the war? And will Caroline live to rule as the Queen of the Light?
Initial Reaction
After 2 years of waiting, The Queen by finally hit shelves. Let me be one of the first to tell you…it is FANTASTIC!!!! Seriously y'all it was perfect. After the cliffhanger in The Dark King, I was worried. I was worried for the characters, the series, and I was preparing myself for no happily ever after. I'm so glad I was wrong 😀
The Queen picks up immediately where The Dark King left off. (Please note from here to the end of this review, there may be minor spoilers to previous books in the series. Read at your own risk.) Caroline is in the hands of the Alderon and Puck, facing death in the dark court. Devilyn is still oblivious to her missing at the party, but when he realizes what's happened he and Rowan head out to find her. Devilyn knows that Fate has finally caught up with them and their destiny has begun.
Caroline
Devilyn

I love Caroline and Devilyn! Right from the start of Fae, I knew these two characters would go down as one of my favorite book couples and I was right. Caroline is not the same girl we met in the first book. She has come full circle. She accepts who and what she is and faces it head on. She's ready for the end whatever it may be as long as Devilyn is at her side.

It's Devilyn that really struggles as he has for the entire series. It comes to a head though in The Queen. He loves Caroline, she's his soul mate, no one will compare to her. YET he refuses to be with her. He punishes himself for what he is: half dark and half light. He's afraid his darkness will be her downfall and he refuses to be a part of it. He will protect her, but he refuses to allow himself to love her. It's heartbreaking and I just wanted to scream at him!
The Fates
This book is really a culmination of the entire series. Everything the authors have been building towards is here and it is truly stunning how they bring it all together. The destiny that Caroline and Devilyn have been fighting has finally caught up to them. Where Caroline is accepting, Devilyn continues to fight it. The two together are really formidable. I noticed that as I read I couldn't read fast enough. There was an air of suspense from the very start.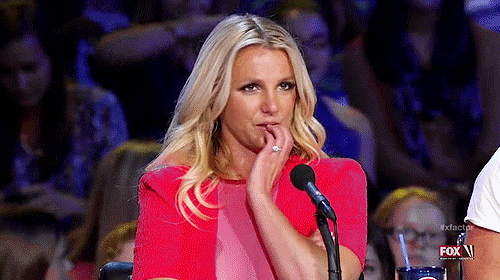 In the last two books each chapter started with a scene outside of the two main characters, either from the light or dark fae courts. This book however starts each chapter with a scene from the past. It begins with the diaries of Eleanor Dare and progresses to Tara, really setting up the series plot point, the fate of Caroline and Devilyn. I loved this! There is so much written into these scenes that plays out with the characters. Pay attention when you read them 😀
An Unexpected Player
Puck was introduced in The Queen as Alderon's most faithful and loyal subject. He is a mischief maker and I have to say I was not expecting him to play as big a role as he does. He is cunning and a bit unhinged. His motives though…
Awe man!!! Y'all have to read this book!!!
My Conclusion
Overall The Queen is a perfect end to the Fae Trilogy. I found myself crying with the characters, cheering them, yelling at them to watch their backs….seriously perfection! If you've enjoyed the series thus far, or perhaps you've never read it and are now intrigued, you won't be disappointed. This is urban fantasy at its finest.
Related Posts