Merry Mondays is a monthly meme hosted here @ Mom With a Reading Problem throughout the year and weekly during the month of December to celebrate Christmas and the holiday season. Each month a different topic centered around the holidays will be discussed.
Happy February y'all! This is the month of love in my humble opinion and that's why this month's topic is "Romance is in the air. Who is your favorite book boyfriend/couple?" Now I could make a list of all my favorite couples easily, I could even name 5 of my book boyfriends without thought. Naming my favorite however became a challenge. I decided to answer both questions and list my favorite book boyfriend and my favorite couple because I surprised myself when I realized they weren't the same.
Favorite Book Boyfriend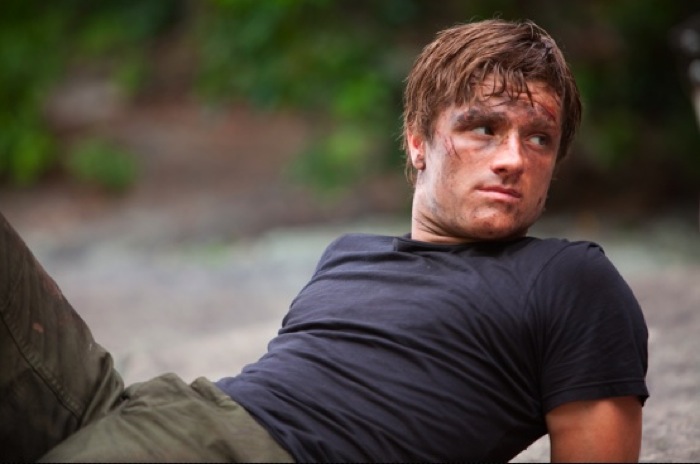 This was a hard choice. I'm a huge fan of dystopians and a majority of my book boyfriends come from this genre. My number one though will always be Peeta from The Hunger Games. No matter how many times I've read this trilogy, Peeta pulls at my heart strings. His unrequited love for Katniss, his motives in protecting her, how even when she is confused and doesn't return his feelings, he puts his hurt aside and still is her friend. Because really?! Who understands her better: her best friend who watched the games from the sideline or the boy who survived with her?
Favorite Fictional Couple
No question, hands down, Perry and Aria from Under the Never Sky is my favorite fictional couple. First off the series is amazing so if you haven't read it, please do 😀 Secondly, you could not find two more different characters and put them in a relationship. These two come from completely different worlds, have little in common, and are fighting to save their families by finding the Blue. I LOVED reading their story, reading as they fell in love and trying to figure out the turning point. It was gradual and subtle, just like in real life. The author really makes you root for them.
Your Turn! Who is your favorite book boyfriend or favorite fictional couple? What (if any) plans do you have for Valentine's Day? Share below
Loading InLinkz ...
Related Posts