I received this book via the author, Siobhan Davis. This does not affect my opinion of the book or the content of this review.
This book may be unsuitable for people under 17 years of age due to its use of sexual content, drug and alcohol use, and/or violence.
Incognito
by
Siobhan Davis
Published by
Self Publish
on June 30, 2018
Length:
301 pages
Reviewing
eARC
Rating:
Reading Challenges:
2018 New Release Challenge
A new adult STANDALONE romance from USA Today bestselling author Siobhan Davis.

A troubled popstar forced into hiding… A sweet small-town girl overcoming tragedy… And the kind of love that only happens once in a lifetime.

Dakota's dreams of attending Juilliard were shattered the night tragedy struck her family. It's one year later, and she's now enrolled at a local university trying to piece her life back together.

Shawn is one of the world's most famous faces, having lived under a spotlight since his star exploded when he was fourteen. Now jaded by an industry forcing him to perform music he no longer enjoys, he craves normalcy and the opportunity to rediscover his muse. When a crazy stalker gets too close, and death threats start mounting, Shawn's management team comes up with a plan—one which will allow him to work on his latest album while staying incognito on a college campus.

Romance is the last thing on Dakota's mind, but after she crosses paths with a hot, prickly cutie with rock-hard abs and smoldering good looks, she can't shake him from her thoughts.

Shawn can't afford to bring any girl into his fucked-up life, but the gorgeous blonde with the sad blue eyes captivates him in a way no girl ever has, and he finds himself falling hard and fast.

But outside forces are conspiring against them.

When danger draws closer, and secrets are revealed, will their love survive?
Sometimes reviews are hard to write. This is one of those times. Where do I begin?!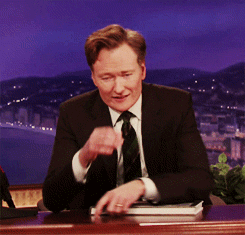 Incognito is the first book by Siobhan Davis that I didn't fully enjoy. If I'm being completely blunt, it was a chore to read. And I really hate that because I LOVE Siobhan Davis. Davis usually delivers a well-written plot, fully-fleshed out characters, and angst to make this drama-hater love. However Incognito failed on these marks.
What I Liked
The Dual POV: I LOVE dual point of view! It gives the reader a chance to see both sides of the story and creates some fantastic dramatic irony. Shawn's POV in particular is what kept me reading.
Shawn/Levi: Ummm…this may just be my favorite book boyfriend of Davis's to date 😍 He's a young musician who had to grow up way to early. Semi-fresh out of rehab (I believe he's hitting his one year anniversary at the beginning of the book), Shawn still struggles to make the right decisions. Don't ask me why but this struggle and his trying to protect Dakota from that lifestyle is endearing to me.
 The Setting: I'm a sucker for college romance, I also love the music/movie star trope and both are in this book! Not only that but it is set in the same world as Inseparable which I LOVED! It helps that Angelina and Devin make a brief appearance.
What I Disliked
Dakota: I tried really hard to like Dakota. I did, BUT she really annoyed me like 99.9999% of the time. When reading her POV, I liked her…at first. She was a strong, independent yet broken character. She had strong values that she stuck by. Then enters Levi and she's like a love-sick middle school girl. She says and thinks one thing in her chapters yet in Levi's POV she does another. Very wishy-washy and clingy….my two biggest pet peeves.
Insta-Love: I HATE insta-love. It is so prevalent in contemporary, which is why I usually stick to sci-fi and fantasy. However Davis isn't usually known for insta-love. I just didn't buy the intimacy and relationship between Dakota and Shawn. And when the book is a romance, that's a bad thing.
The WTF Plot: At the time of writing this review, it's been about a month since I read the book. I've analyzed it and I still can't tell you what is actually happening 😅 Like I know what is happening, but the why and how it all connects….yeah I'm clueless. It was all over the place. Shawn was in hiding because of death threats, Dakota's mother, the ending….don't get me started on that.
In Conclusion
Overall Incognito was not for me. The rushed ending, the insta-love, the lack of chemistry – or maybe forced chemistry – between Dakota and Shawn/Levi, negated the few things I did enjoy. It has potential, and many other readers have enjoyed it. I would recommend it if you enjoy angsty romance and college settings.
Related Posts