I received this book via Netgalley. This does not affect my opinion of the book or the content of this review.
This book may be unsuitable for people under 17 years of age due to its use of sexual content, drug and alcohol use, and/or violence.
One Small Thing
by
Erin Watt
Published by
Harlequin Teen
on 2018-06-26
Length:
299 pages
Reviewing
eARC
from Netgalley
Rating:
Reading Challenges:
2018 New Release Challenge
Beth's life hasn't been the same since her sister died. Her parents try to lock her down, believing they can keep her safe by monitoring her every move. When Beth sneaks out to a party one night and meets the new guy in town, Chase, she's thrilled to make a secret friend. It seems a small thing, just for her.

Only Beth doesn't know how big her secret really is…

Fresh out of juvie and determined to start his life over, Chase has demons to face and much to atone for, including his part in the night Beth's sister died. Beth, who has more reason than anyone to despise him, is willing to give him a second chance. A forbidden romance is the last thing either of them planned for senior year, but the more time they spend together, the deeper their feelings get.

Now Beth has a choice to make—follow the rules, or risk tearing everything apart…again.
One Small Thing may be Erin Watt's best work yet! Told exclusively from Beth's point of view, this heart-breaking, forbidden love story isn't one I will forget anytime soon.
At the opening, Beth is getting ready to start her senior year of high school. Feeling lost since her sister's death two years earlier and smothered by her overbearing, protective parents, Beth begins acting out: going to parties, drinking to excess, sneaking around behind their backs. Their rules and presence in Beth's life is smothering, she feels trapped. I hurt for her. She's dealing with her own grief, and yet her parents aren't dealing at all. Beth is just trying to find a new normal, one that doesn't involve living under the shadow of her sister's ghost.

Then enters Chase. Chase is the new boy in town, who doesn't know Beth. She can be herself around him, instead of the dead girl's sister. But Chase comes with his own demons, especially when his role in the night Beth's sister died is revealed. I ached for him, as does Beth. This boy grew up too soon, and he carries his guilt with him everywhere he goes. But I love the glimpses of the carefree boy he was. He's an intense character, and the author does a fantastic job of conveying his struggles and grief.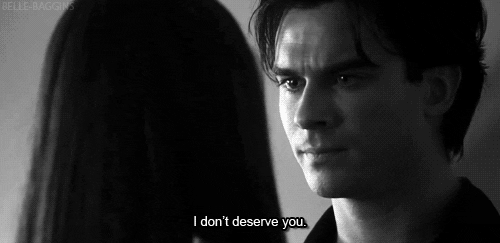 The plot is complex as Beth navigates her feelings for Chase, Chase denies his feelings for her, and literally everyone else bullies Chase to keep him away from Beth. It's a sad story, one that left me with a heavy heart, but of course I was smiling in the end. Erin Watt's portrayal of Chase is one I found true to life. People, like the characters in this book, can be prejudice of teens out of juvie. They make assumptions, and anything that happens is blamed on them, just like with Chase. Anything bad that happens in the school, anytime Beth doesn't feel well or is acting strangely, the blame is laid at Chase's feet.
In addition to the abuse Chase receives, Watt really does a fantastic job of conveying Beth's grief and denial of her sister's death. It's depicted in detail, the parents' grief, Beth's, and how it affects their daily lives. Beth's growth in this book is believable as she learns to live again.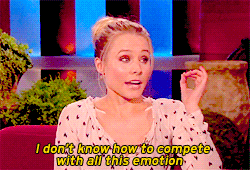 Overall, One Small Thing pulled at my heart-strings. I didn't want it to end! This is a sweeter story than most of Watt's work, but I enjoyed it all the same. I highly recommend it to anyone that enjoys sweet, contemporary romance or to anyone that's enjoyed Watt's previous books.
Related Posts