I received this book via the publisher Flatiron Books. This does not affect my opinion of the book or the content of this review.
The Ballad of Never After
by
Stephanie Garber
Series:
Once Upon a Broken Heart #2
Published by
Flatiron Books
on 2022-09-13
Length:
405 pages
Reviewing
eARC
from the publisher
Flatiron Books
Rating:
Reading Challenges:
#NGEW2022
,
2022 New Release Challenge
,
COYER 2022
Stephanie Garber's The Ballad of Never After is the fiercely-anticipated sequel to the Once Upon a Broken Heart, starring Evangeline Fox and the Prince of Hearts on a new journey of magic, mystery, and heartbreak

Not every love is meant to be.

After Jacks, the Prince of Hearts, betrays her, Evangeline Fox swears she'll never trust him again. Now that she's discovered her own magic, Evangeline believes she can use it to restore the chance at happily ever after that Jacks stole away.

But when a new terrifying curse is revealed, Evangeline finds herself entering into a tenuous partnership with the Prince of Hearts again. Only this time, the rules have changed. Jacks isn't the only force Evangeline needs to be wary of. In fact, he might be the only one she can trust, despite her desire to despise him.

Instead of a love spell wreaking havoc on Evangeline's life, a murderous spell has been cast. To break it, Evangeline and Jacks will have to do battle with old friends, new foes, and a magic that plays with heads and hearts. Evangeline has always trusted her heart, but this time she's not sure she can. . . .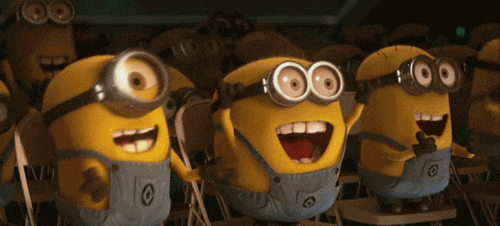 WHAT AN ENDING!!!! 🤯 The Ballad of Never After by Stephanie Garber picks up right where book one left off. If you haven't read the first book, there are minor spoilers to it in this review. Consider yourself warned. Evangeline is left to her own devices after Jack's betrayal at the end of the last book. However, not all is at it appears, and quickly she finds herself turning to her enemy as an ally. There is SO much I could unpack about this book that I don't really even know where to begin. I will say that while the last book focused on world building and setting the stage, this one focuses highly on our characters and the plot is driven by them.
Evangeline is one of my all time favorite characters. There I said it. I like her even more than I liked the main characters in Caraval and even more than Legend himself. She is learning who she is and how she fits in this world (aren't we all?), and what she uncovers is both startling and freeing. All her life she's felt like an outcast, unloved and unwanted by all except her parents who are no longer with her. And NOW she learns her fate, that she is a part of a prophecy, one that can free the Fates for good, even Jacks.
Jacks is an enigma. I love him for it too. As big of a character as he has been in this series and the previous, we don't know much about him. That changes in this book. We learn more about Jacks that I thought we could. My heart broke time and again as more of his story is revealed. Even Evangeline who has every right to kill Jacks on sight learns to care for the broken prince. His development and storyline kept me reading long after I should've put the book down.
And the ending?! I read this one before it released, and it's taken me a while to put my thoughts on paper. All I can say at this point is thank you Stephanie Garber for announcing that there will be a book three because I'm pretty sure my head exploded at that ending. Prepare yourselves for one hell of a cliffhanger 😅
Overall, I loved The Ballad of Never After. The character growth we see in Evangeline and even Jacks is enough to keep readers engaged, add in the fast-paced plot and danger surrounding them and you have a dark and twisted fantasy perfect for fans who love surprises. I cannot wait for more of their story!
Related Posts