Cress
by
Marissa Meyer
Series:
The Lunar Chronicles
,
#3
Published by
Feiwel & Friends
on 2014-02-04
Length:
550 pages
Reviewing
eBook
from
TN R.E.A.D.S.
Rating:
In this third book in the Lunar Chronicles, Cinder and Captain Thorne are fugitives on the run, now with Scarlet and Wolf in tow. Together, they're plotting to overthrow Queen Levana and her army.

Their best hope lies with Cress, a girl imprisoned on a satellite since childhood who's only ever had her netscreens as company. All that screen time has made Cress an excellent hacker. Unfortunately, she's just received orders from Levana to track down Cinder and her handsome accomplice.

When a daring rescue of Cress goes awry, the group is separated. Cress finally has her freedom, but it comes at a high price. Meanwhile, Queen Levana will let nothing prevent her marriage to Emperor Kai. Cress, Scarlet, and Cinder may not have signed up to save the world, but they may be the only hope the world has.
I really wanted to like this book. No one is more disappointed that I didn't than me!
Cress by Marissa Meyer is book three of the Lunar Chronicles and picks up a few weeks after the end of Scarlet. (Spoiler Warning: if you haven't read the previous books in this series, there are minor unavoidable spoilers in this review.) Cinder, Scarlet, Thorne, and Wolf are in space, avoiding all satellites and ships that pass by them thanks to their yet unknown friend Cress. Cress is a Lunar shell with a gift for technology, who her mistress Sybil, the head Thaumaturge, keeps on a satellite all by herself. Her only job is to monitor all the cameras they have on Earth and keep the Lunar ships from being detected. Can Cinder save her from the satellite and together can they stop Kai's impending marriage to Levana in time?
Okay so I've waited a few weeks to write this review, hoping my feelings would change but they haven't. I just didn't care for this book at all, which is such a disappoint after how much I loved Scarlet 🙁 Honestly the whole time I was reading it I kept thinking that things would change, I kept HOPING things would change, but they didn't. Cress was predictable, caused a lot of eye-rolling and was VERY cliche. Then the ending happened…..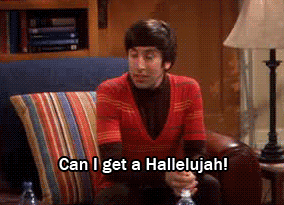 The ending saved the book/series for me. I honestly didn't want to continue reading at all until the end. Now I'm at least looking forward to Winter 😀
She was a girl. A living girl, smart and sweet and awkward and unusual, and she was worth far more than they could ever realize.
Cress is this sweet, innocent Lunar shell who realizes she has a way to rebel against Queen Levana and takes it. She contacts Cinder in book one about Levana's plan to kill Kai after the marriage and it's her that protects Cinder and Thorne from being found. She's naive and all too trusting of what the internet tells her. I like her, but as my grandmother would say "Bless her heart" she has no clue what the real world is like.
Ok it's no shocker I love Captain Thorne. So does Cress. However my views of Captain Thorne (as well as all the readers) are a lot different than Cress's. Cress, bless her heart, is under the delusion that Thorne is her prince charming. I love Thorne (I said that already didn't I?) but he is NO prince charming. He's a womanizer, selfish, and a thief….but I guess even a thief can be charming right 😒
Now to why I was so disappointed with this book. Each book in this series is based (loosely) on a fairy tale. In each book, the princess gets her prince. This worked well with Cinder and Kai and Scarlet and Wolf. They clicked, they fit. This didn't work well for Thorne and Cress. At least I didn't think so. The whole book I kept thinking that she was going to wake up and realize that Thorne was not her prince charming that she made him out to be. I felt like this was just so cliche. Thorne and Cress….ugh!!!
Then the ending was REALLY drug out. I mean more than five chapters on a 24 hours period drug out….I mean I kept thinking how much more detailed can this get?! Now I enjoyed the ending as it made me realize why I fell in love with the series and I will be reading more. I just thought this whole book could have been done better. I'm a little hesitant to read Winter as my hopes were dashed with Cress. 
If you've read this book, what did you think? Am I being to harsh? Should I reread it? I don't know. I just didn't buy into the romance in this book. Did you?
Final Conclusion: ⭐️⭐️⭐️
Related Posts