The Gift: A Highland Novella
by
Margaret Mallory
Narrator:
Derek Perkins
Published by
Self Publish
on 2015-09-28
Length:
3hrs and 17min
Reviewing
Audiobook
from
Audible
Rating:
Lily's well-honed sense for trouble tells her no healer is safe in London while gangs roam the city looking for witches to burn. In the dead of night, she escapes on a northbound ship, intending to return after Christmas celebrations calm the city's witch fever. But when Lily lands in the wilds of Scotland, her skills for surviving in the city can't save her.

Roderick MacDonald is on a secret mission for his chieftain when he finds a lass near death on a barren hillside and is forced to take her with him. Though this mysterious Sassenach may have the gift his clan needs - and he burns with passion for her - he's determined to resist the enchantment she weaves on his scarred heart. When love blooms amidst the harsh winter beauty of the Highlands, will these two obstinate souls from different worlds accept the Yuletide gift?
If you've read my reviews before, you've seen me swoon over Scottish Historical Romances many times! I cannot tell you how badly I want to go to Scotland. It hurts me that I've never been there. To top it off, when I did my genealogy, I learned that I have ancestors from Ayr, which is in the west of Scotland. Be still my beatin' heart. I knew we were going to do a Christmasy feature in July, so I immediately gravitated towards this story.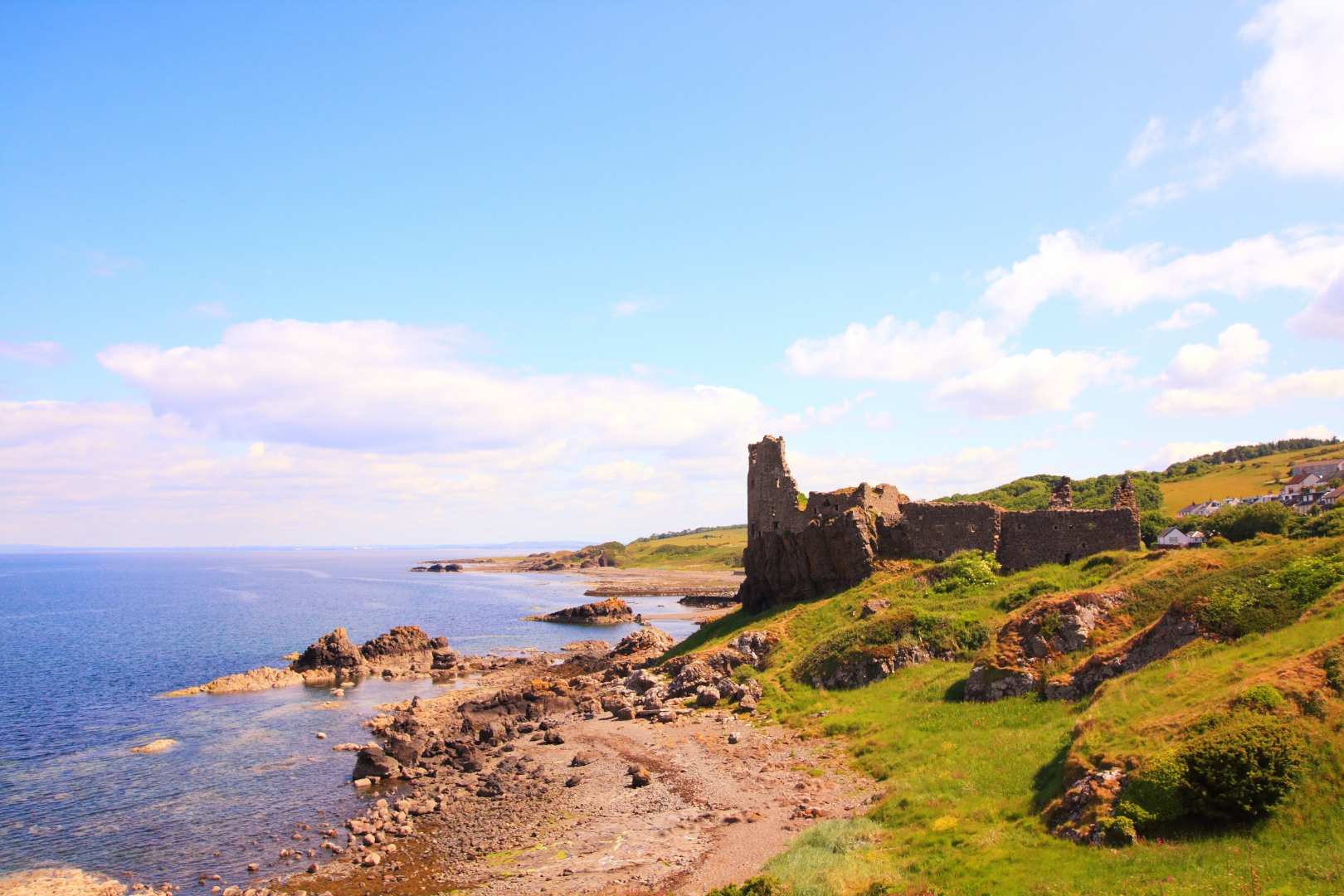 Lily was an apprentice healer until the old healer died and left her their shop in London. She is in danger of being accused of being a witch by the church in London at that time, so she decides to escape the city and try to make it to her friends in Northumberland. When she is tossed off the boat she was escaping on, dressed as a lad, she finds herself nearly frozen and abandoned in the hills of Scotland.
Roderick MacDonald is on a mission for his chief, Alexander MacDonald of the Isle of Skye. Escorting him back are a few men from an opposing clan. When he comes upon a beauteous, if half-frozen Sassenach passed out on a hillside, he figures his best bet is to let them believe she is a lad until he can get her to safety. And he knows where the safest place would be – with him. Could this be the Seer his grandmother foretold that he would meet?
Lily is determined not to be enchanted by this strong, kind warrior – but she cannot help herself. Fate throws them together – and heat radiates from their passion in the biting cold of the Yuletide in the Isles of Scotland. And that heat is not for the faint of heart! Things get pretty spicy like whiskey and cinnamon cider!
One of my favorite things about regency or historical Christmas novels are the traditions that I get to learn about. One thing that the druids brought us was the lovely greenery of the season, and for the UK, bonfire night. I wish we had bonfire night in the States!! You'll curl up with this one, thinking it's a cozy read, then have to throw off your cozy blanket to fan yourself! Super cute, quick read. 
Giveaway Details:
Winner will receive book of choice from Book Depository (valued at $25).
Open internationally
Runs 7/18 – 7/31 (ends at 11:59PM EST on the 31st)
a Rafflecopter giveaway
Related Posts