I received this book via the author, Gemma Drazin. This does not affect my opinion of the book or the content of this review.
Bleak Devotion
by
Gemma Drazin
Published by
Self Publish
on 2014-06-23
Length:
246 pages
Reviewing
eARC
Rating:
Jessica doesn't know how long it's been, only that it seems like forever since she's allowed her feelings to show. Ever since they attacked her city. Monsters which appear human but are void of any expression, and seem bent on destroying all signs of sentiment in others. Their lethal blades shred anyone who shows even the slightest emotion.

After her only remaining friend is killed, Jessica flees the city hoping to find a place where emotions aren't fatal. A place to grieve those she lost and live out her meager existence. When she discovers the world of the emotionless creatures isn't what she believes, the love it leads her to may also be the path to her own death.
Bleak Devotion by Gemma Drazin follows the story of Jessica and her survival after an alien race invades Earth. Jessica has spent nine months hiding out with her childhood friend Cindy, but when Cindy is killed, Jessica decides it is time to leave and try to find other survivors. She finds them, or rather they find her, at a cabin in the middle of no where during a blizzard. A rag tag group of survivors run by a middle-aged woman named Deborah take her in and make her a part of the family. But they have a secret living upstairs…..one of the aliens!
So this book started with a lot of promise. The main character Jessica is with her friend Cindy and they are going to infiltrate the creatures that have taken over by pretending to be one so they can get food. It all goes horribly wrong and Cindy is killed, leaving Jessica to fend for herself. The whole time I'm thinking "Yes! Awesome dystopian, sci-fi thriller in the making!!" I was wrong. The story turned into Jessica fighting her growing feelings for Blade who happens to be one of the aliens that have taken over the planet.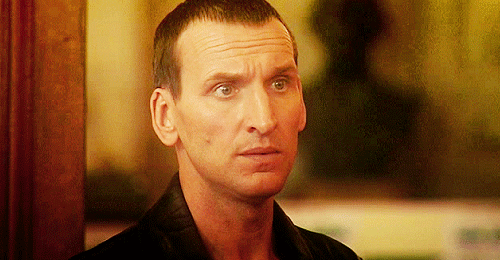 Now don't get me wrong. I still enjoyed this book, it just turned out to be not what I was expecting. This is more a book about paranormal romance than it is about the dystopian aspects of the society. It is more focused on the romance than the survival. It had some funny moments, some suspenseful moments, and some action, but mostly it was about the romance.
Jessica is the only survivor of her family and her character starts out as a strong, independent heroine type. You know the type, the stereotypical female heroine of YA dystopians, well that was Jessica. Then her friend died and she was still that character. Then she found the cabin with other survivors and all of a sudden she had to learn to live with other human beings again. She had to learn how to be emotional again. Ummmmm……does that ever really go away? Anyways Jessica's strong character becomes a girl that has lost her whole family and best friend. She feels rage and….well cries….a lot! But I don't fault her for that. I would too.
Blade is an alien and the love interest of this strangely, not dystopian, paranormal romance. Blade after seeing what his race does to the humans decides to side with them. He finds Deborah, one of the other characters who is kinda the leader at the cabin, and protects her. She teaches him English and in return he protects her and gathers supplies. He becomes a master at controlling the monster inside of him that is until Jessica shows up. And uh-oh….he has feelings. Blade hates the monster within him and hates himself for not being able to be with the one he loves. It's all very weird.
Luckily the other characters of the story alleviate some of the emotional tension between Jessica and Blade making the story and plot move along nicely. However, the plot was just okay. As I mentioned earlier the story is billed as a young adult dystopian and while it is to a degree, the story does not center on it. Instead it focuses on the unfortunate, star-crossed lovers type relationship that develops between Blade and Jessica. While this made for a good read, I think it could have been better. There were many questions left unanswered in my opinion. Why did they invade? This was answered in literally one sentence. Personally I would've liked a little more back story and some flashbacks to the actual invasion. Instead you are dropped into the story around 9 months after the invasion with not much given on the past. Are there more survivors? What are others doing? What does Jessica plan to do in the future? They can't all stay in the cabin forever, can they?
Overall, I felt this story was just okay. It had a lot of good dystopian elements, but they were not seen through out the plot. If this story had been billed as a paranormal romance, I may have felt differently as I did go into it reading with the expectation that it was a sci-fi dystopian. Would I recommend this book? Sure! It's short, I read it in one sitting, and it is decent. It's just not your typical dystopian novel. If you enjoy paranormal romance then I believe you will enjoy this book.
Related Posts