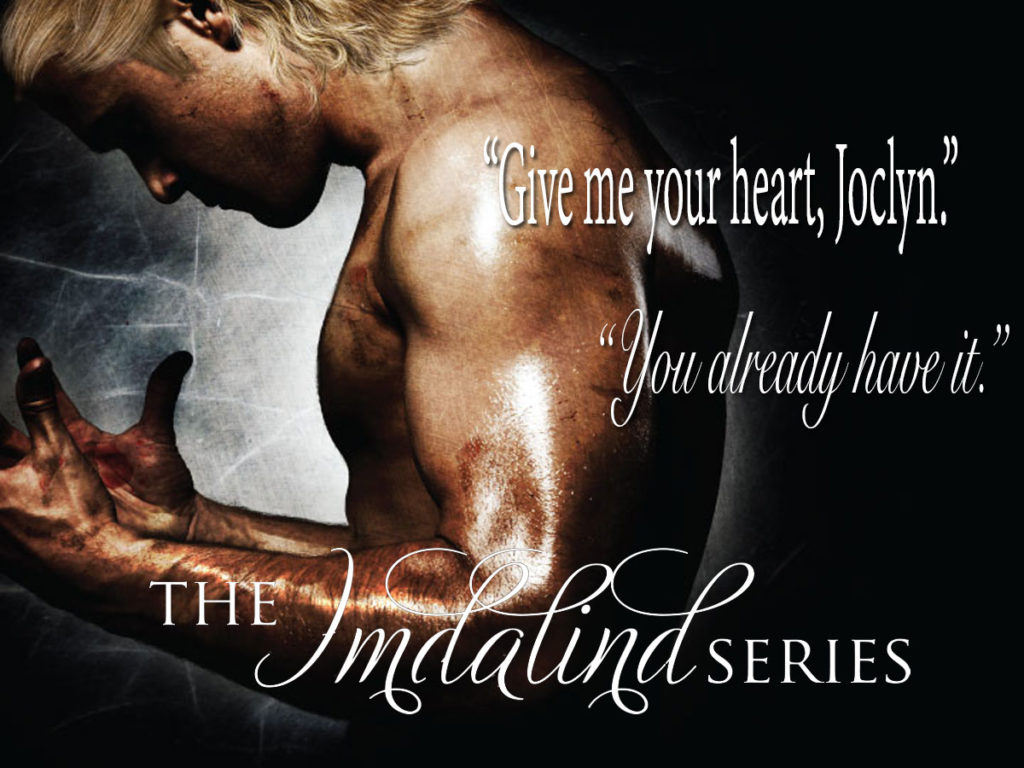 Title: Kiss of Fire
Author: Rebecca Ethington
Genre: YA Paranormal Romance
---
The first book of the best-selling Imdalind series is going to be FREE!! With the final book to be released next month, we are celebrating by giving everyone a copy of Kiss of Fire! Grab yours now!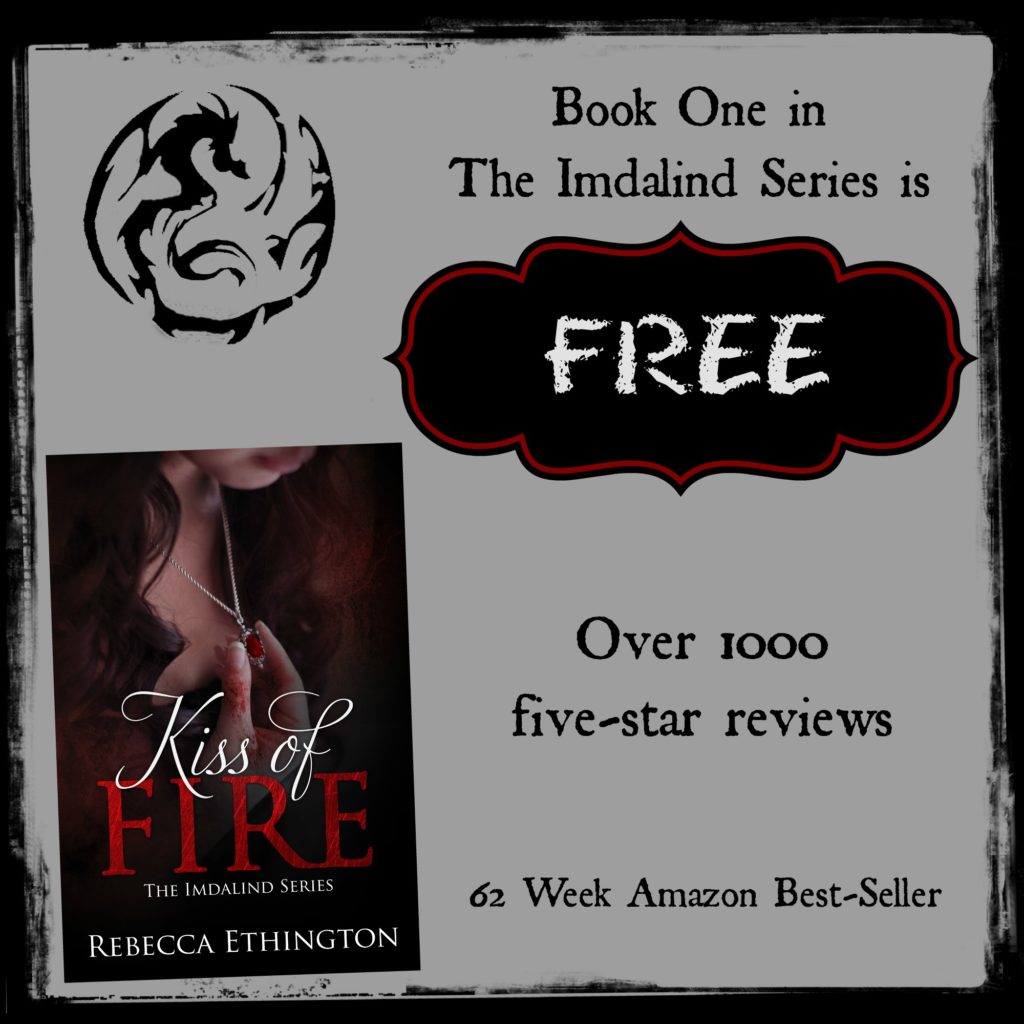 ---
Kiss of Fire by Rebecca Ethington
Series: The Imdalind Series #1
Published by Imdalind Press on October 30, 2012
Length: 354 pages
Reviewing eBook from Amazon
Rating:

Joclyn Despain has been marred by a brand on her skin. She doesn't know why the mark appeared on her neck, but she doesn't want anyone to see it, including her best friend Ryland, who knows everything else about her. The scar is the reason she hides herself behind baggy clothes, and won't let the idea of kissing Ryland enter her mind, no matter how much she wants to.

The scar is the reason she is being hunted.

If only she knew that she was.

If only she had known that the cursed stone her estranged father sent for her 16th birthday would trigger a change in her. Now, she is being stalked by a tall blonde man, and is miraculously throwing her high school bully ten feet in the air.

Joclyn attempts to find some answers and the courage to follow her heart. When Ryland finds her scar; only he knows what it means, and who will kill her because of it.
Excerpt
I love you, Ryland. I bid him farewell, expecting the blow to come at any moment. Before anything could happen, a comforting warmth began to spread over my body. It felt so close to the warmth I felt when Ryland touched me that I focused on it, happy for the last connection between us. Tears streamed down my face as I watched the man flex his fingers, a bright light forming in the palm of his hand.
Just as the light in his hand became the size of a softball, a burning heat seared into me from the necklace that hung around my neck. I called out in pain as it burned me, but before I could even reach for it, a flame of blazing, white light shot out of it, intercepting the one that the man had just shot at me. They collided in the middle of the kitchen in an explosion that shook the entire apartment complex. The men were thrown back into the kitchen wall just as I was thrown backward out the window.
The glass window shattered around me, the sharp edges cutting into my skin as I plunged through it. I felt the air swoop by me as I was thrown into the cool, night air outside, knowing that below me laid three stories of nothing before the hard asphalt of the alley.
---

Buy Links:
Amazon: https://www.amazon.com/gp/product/B009ZF5SLM
iBooks: https://itunes.apple.com/us/book/kiss-of-fire/id679422902
Barnes and Noble: http://www.barnesandnoble.com/w/kiss-of-fire-reb…/1113727795
Kobo: https://store.kobobooks.com/en-us/ebook/Kiss-of-Fire…
---
Related Posts