Top Ten Tuesday is an original feature/weekly meme created by The Broke and the Bookish. This feature was created because they are particularly fond of lists at The Broke and the Bookish. They'd love to share their lists with other bookish folks and would LOVE to see your top ten lists!
Only two days left til Christmas 😀 Have you gotten your bookworm a gift yet? If not today's Top Ten Tuesday may help. This weeks topic is "Top Ten Books I Wouldn't Mind Santa Bringing This Year" and I debated whether I should post or not seeing as how my sweet husband already got my gift (the complete set of The Mortal Instruments…it's beautiful!!). Then I decided to tweak the topic a bit. Instead of what I want from Santa I thought of gifts for our lovely bookworms and my fellow bloggers. Need an idea? Search below!
*Note: I did not include books in this list because we all know bookworms usually already have them 😉
Ten Fool-proof Gifts for Your Bookworm

A reading journal to keep track of all the books you read, what you like/dislike about them, and when you read them
A mug for coffee/tea on those late night readings or mornings after the end of a good book
This just looks fun….Monopoly, the book edition…it even has a worm as a playing piece 😀
How about a custom-made thumbprint for your bookworm? These are book titles in the shape of your actual thumbprint…now if I can come up with $400 I will get one!
I kinda this bookish clock! It would look great on a bookshelf.
A cover for your iPhone that looks like a book…also comes for iPad and tablets and eReaders…yes please 😀
Something to wear and show off my bookish love…absolutely!!!
And what girl doesn't love jewelry?!
Bookmarks….you can never have enough! I'm particularly in love with the placeholder. It even has a finger to show you where you left off 😉
And these are a must have for any bookworm with a large library. You gotta make sure your books get back to you!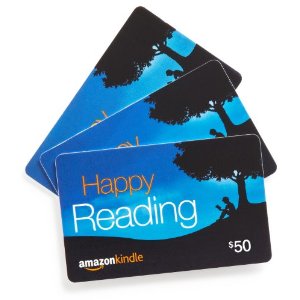 And of course when in doubt a giftcard is always best 😉 Then your bookworm can get the book of their dreams!
Related Posts