Splintered
by
A.G. Howard
Series:
Splintered
,
#1
Published by
Amulet Books
on 2013-01-01
Length:
371 pages
Reviewing
eBook
from
TN R.E.A.D.S.
Rating:
This stunning debut captures the grotesque madness of a mystical under-land, as well as a girl's pangs of first love and independence.

Alyssa Gardner hears the whispers of bugs and flowers—precisely the affliction that landed her mother in a mental hospital years before. This family curse stretches back to her ancestor Alice Liddell, the real-life inspiration for Lewis Carroll's Alice's Adventures in Wonderland. Alyssa might be crazy, but she manages to keep it together. For now.

When her mother's mental health takes a turn for the worse, Alyssa learns that what she thought was fiction is based in terrifying reality. The real Wonderland is a place far darker and more twisted than Lewis Carroll ever let on. There, Alyssa must pass a series of tests, including draining an ocean of Alice's tears, waking the slumbering tea party, and subduing a vicious bandersnatch, to fix Alice's mistakes and save her family. She must also decide whom to trust: Jeb, her gorgeous best friend and secret crush, or the sexy but suspicious Morpheus, her guide through Wonderland, who may have dark motives of his own.
My Initial Reaction: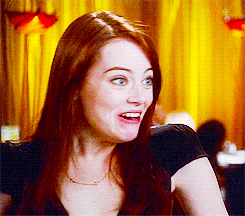 I think this gif covers everything I felt reading Splintered by A.G. Howard. I'm not even really sure how to begin! The concept of the story, a re-telling of Lewis Carroll's Alice's Adventures in Wonderland, intrigued me, yet I put off reading the book until just this week. I'm sorry to say that I'm glad I did. While there were aspects that I loved about the book. there were others that I just couldn't get past. Let me explain.
Alyssa is a young woman, haunted by the fact that she thinks she is going crazy. She hears bugs and flowers talk and so to make them shut up she "humanely" kills them and uses them in her art work…it gets worse. She's in love with her older best friend Jeb who happens to be dating her nemesis Taelor, and the mean girl claws come out. I found Alyssa a bit on the shallow side, always thinking of herself and rather than thinking about the situation she finds herself in she focuses on the crazy teenage hormones. Because you know, isn't that what all teens do when faced in a life or death situation, focus on kissing the object of their affection? I'm sorry there was just no getting around the fact that Alyssa annoyed me, but only a little 😉
Then the love triangle between Jeb and Alyssa and Morpheus….oh Morpheus. I like you 😀 He is a netherling in this world that Howard creates and a moth…he happens to represent the caterpillar from Carroll's tale and I love him. He brings the story drama, conflict, and a little hotness and drops hints about what will happen along the way as Alyssa travels through Wonderland. He was once Alyssa's best friend and now she has to decide whether she trusts him or not.
Now for the aspects I loved….I loved the world Howard created. She took Wonderland and made it dark and twisted. I know Wonderland was already dark and twisted from Carroll's perspective, but Howard takes it even further and brings the world to life through her words and Alyssa's descriptions. I loved the imagery that came with the description of the netherlings and Wonderland itself. I felt like I was there and that is a feat that most authors fail at.
Overall I struggled between giving the book 3 or 4 stars because I found the book utterly predictable, but decided that since the ending was enough to make me want to read the rest of the series that it deserves 4 stars. If you enjoy urban fantasy, the Wonderland stories, and young adult fiction I highly recommend you take a look at this book!
Final Conclusion:
This book goes towards 5pts on the COYER Scavenger Hunt and fulfills spot #21 (which covers spots #4 & #13)!
Related Posts