I received this book via Netgalley. This does not affect my opinion of the book or the content of this review.
This book may be unsuitable for people under 17 years of age due to its use of sexual content, drug and alcohol use, and/or violence.
The Serpent
by
Sarah Fine
Series:
The Immortal Dealers #1
Published by
47North
on July 24, 2018
Length:
316 pages
Reviewing
eARC
from Netgalley
Rating:
Reading Challenges:
2018 New Release Challenge
One woman is in a world of otherworldly trouble—and she's going to have to bet her life to save humankind.

Ernestine "Ernie" Terwilliger has put her dreams aside to look after her eccentric mother. Case in point: saving her from a mysterious stranger who's just stormed the terrified woman's antique store wearing a rattlesnake tattoo, leveling threats, and brandishing the weirdest deck of cards Ernie's ever seen.

When Ernie grabs some of the cards and runs, she's launched into a world she never knew existed—one her mother may know more about than she's revealing. With a handful of stolen cards, Ernie has just been made an unwilling player in a game of good versus evil. But she's not even playing with a full deck, and its original owner is more than happy to kill to get his cards back.

Suddenly Ernie's matching wits and plays with the supernatural Immortal Dealers, who can raise empires, damn souls, and shape the world's destiny. It's up to Ernie to defeat the most brutal member of their order. And if her roguish new ally isn't bluffing, he can help. The mystery is all in the cards, and to save her life—and humanity—Ernie had better learn how to deal.
Sarah Fine is back y'all!!! The Serpent, her new novel and first in The Immortal Dealers series, reminded me of all the reasons I fell in love with Fine's writing in the first place. It's got angst, fully fleshed and believable characters, a plot that only continues to thicken as you read, and an explosive ending. Seriously if you are a fan of urban fantasy, I highly recommend you grab a copy of this book ASAP!
Now that my fangirling is over 😉 on to the review!
Ernestine, the Broken Heroine
Ernestine "Ernie" Terwilliger is your average woman, working a dead end job she happens to enjoy and putting her life on hold because of her aging mother. There is SO much more to Ernie than that simple explanation. At the start of the story, Ernie's roommate and best friend is leaving, having taken a job across the country. One thing you should know about her is that she has a complex about people leaving. Her father left when she was young and never returned. It makes getting close to people for her hard. So with Julie leaving, Ernie is contemplating leaving too, but she worries about her mother.
The day after Julie's going away party, Ernie goes to check on her mother and the man she met the night before is there with her frazzled mother. Basically this starts Ernie's journey down the rabbit hole so to speak. I can't talk about Ernie without mentioning how she handles the reveal of the paranormal world that surrounds her. She doesn't even bat an eye. Sure she wants to curl in a ball and give up a few times, but she doesn't! In fact she embraces it which I have to give her credit for. I'd have been on the floor.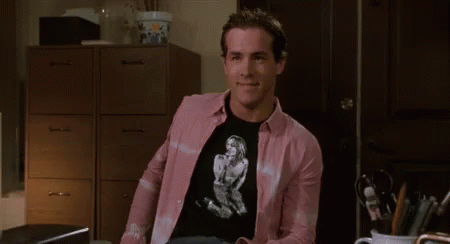 The Immortal Dealers
So this is the part of the review that I'm probably going to do a terrible job on. Why? Two reasons: I don't want to spoil anything AND there's just no way I'm going to do it justice. The Immortal Dealers, the series namesake, is the main plot and main focus of this book. Ernie is accidentally dragged into this paranormal world that resembles a cross between a pokeman game and tarot cards. No joke!
Here's the premise. Each dealer was given a deck of cards, ruled by a spirit animal, by a mysterious figure known as the Forger. The cards give the dealer specific powers/tools/advantages. They can deceive, manipulate, create mirages, conjure cars or money….you get the picture. AND the sprit animals live as a tattoo on their arms and can come forth and fight with them. I seriously loved diving head first into this world with Ernie. Sarah Fine did a fantastic job of setting up this world!
Ok so Ernie gets her hands on a partial deck, in particular the Diamondback deck. Duncan who is the dealer of that deck is ruthless and will do whatever it takes to make his deck whole again. Unfortunately for Ernie there's no going back. She either has to make the deck whole and become a dealer herself OR die. That just isn't an option for our heroine so fight it is.
The Kestrel (and those other dealers)
The Kestrel, also known as Gabe, is the man that Ernie met in the bar and also happens to be after Duncan. Because their needs align, they team up. I love Gabe! He reminds me of Malachi from Guards of the Shadowlands so not only did I fall for him immediately, I totally ship him with Ernie. He's a steady presence for her. He keeps a level head, and watching (well, erhm…reading) how he fights, well I can see why the other dealers defer to and trust in him.
I loved meeting the other dealers/minor characters in the book as well. My favorite was Minh, the Pot-Bellied Pig. No joke! His spirit animal was a giant pig 😆
In Conclusion
The Serpent was everything I've come to expect from Sarah Fine and more! I'll admit I was hesitant. I didn't enjoy (and even DNFed) Mosaic which has a similar urban fantasy feel to it. However I was pleasantly surprised and blown away by the first The Immortal Dealers and I cannot wait for October and The Guardian. I NEED more Ernie and Legs!! If you enjoy urban fantasy, don't hesitate. Get a copy ASAP. It doesn't disappoint!
Related Posts