Top Ten Tuesday is an original feature/weekly meme created by The Broke and the Bookish in June of 2010 and was moved to That Artsy Reader Girl in January of 2018. It was born of a love of lists, a love of books, and a desire to bring bookish friends together
Happy Tuesday y'all! This week's topic is "Character Freebie." I've previously done topics on villains, couples, fantasy couples, and fellow book nerds. One topic relating characters that I've not done relates to the side characters, the main character's besties or the villain's right hand man. I love a good side character. Below are our lists of our favorite side characters, in no particular order. As always, titles/covers link to Blog/Goodreads/Amazon(aff).
Our Favorite Side Characters
Amanda's Top Ten
Neville Longbottom from the Harry Potter series by J.K. Rowling
He's clumsy, gallumping, and lovable. He has a deeply tragic backstory. And he overcomes it all to basically save the day in J.K. Rowling's award-winning, globally famous Harry Potter series. How can you NOT love Neville?? 
Iko from The Lunar Chronicles by Marissa Meyer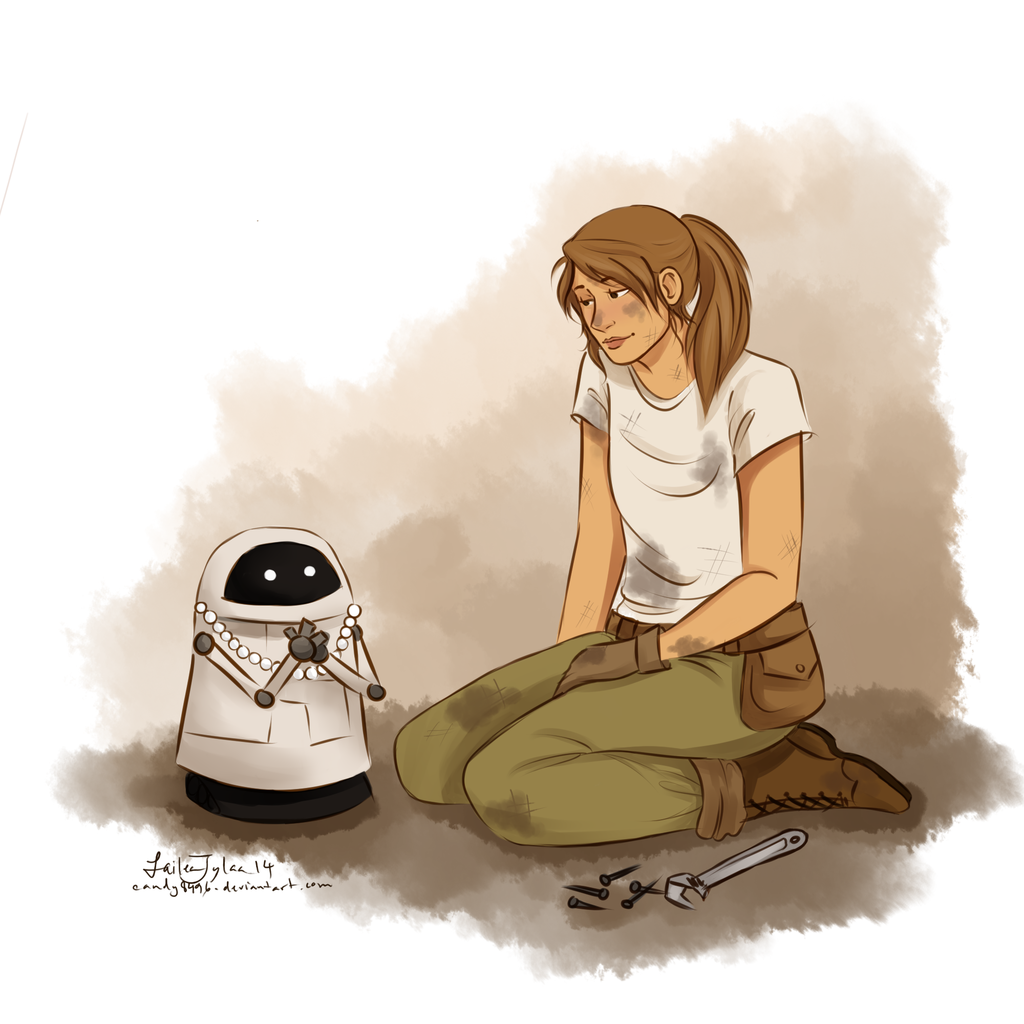 Iko, because what is better than a sassy droid? Name one thing. You can't. Because Iko is an amazing side character, and even gets her own spotlight series. She's just a sassy-pants and I love her. The end. 
Charlotte Branwell from The Infernal Devices by Cassandra Clare
You cannot read The Infernal Devices and not love the arc between Charlotte and Henry Branwell. I absolutely adore Charlotte – her steely nerve and slight figure make her a little iron Athena. She's motherly, loving, constant and a trueborn leader. All qualities to love in a character at all, much less a side character.
The Weasley Twins from the Harry Potter series by J.K. Rowling
(I'm counting this as two people, but with one entry) Always with the witty comebacks and appropriate pranks. They are the perfect antidote to the sometimes serious themes in the world of Harry Potter. Fred and George Forever. <3
Dobby from the Harry Potter series by J.K. Rowling
So I'm sure you're noticing that a lot of my favorite side characters are from the world of Harry Potter. Mostly that's because it's quite a character-saturated universe, but also because Jo Rowling has written so many beautiful characters. Dobby isn't beautiful, but he is brave. He puts himself between Harry Potter and danger many times. He might be a side character, but he is an IMPORTANT side character, and a FREE ELF.
Mrs. Bennett from Pride and Prejudice by Jane Austen
I like Mrs. Bennett because she reminds me of my Mom. My mom has more marketable skills and I respect her, but she and Mrs. Bennett have a lot in common. And I like that about her.
Church from The Shadowhunter Chronicles by Cassandra Clare
Church is a cat who manages to be ageless and ends up in many Shadowhunter books. He's grumpy and slightly omnipotent and could tell many stories and I just like him, okay?
Elide Lochan from Throne of Glass by Sarah J. Maas

Elide has an interesting Arc over the course of the Throne of Glass Series. I love her story and her journey toward love and strength. And also look at this fan art I've found. ::chills:: I love ittttt.
Molly Weasley from the Harry Potter series by J.K. Rowling 

I love Molly because I *am* Molly. She is me. I am she. We are We. Or something.
Lillian's Top Ten
Hagrid from the Harry Potter series by J.K. Rowling
Like Amanda, I love the Harry Potter series. Hagrid is perhaps one of my all-time favorite characters. He is just so lovable. How he cares for not just Harry but all the students at Hogwarts earns him in place in my heart.
Cole Stewart from In the Afterlight by Alexandra Bracken
I didn't expect this one. Not at all. Y'all I fell hard for this guy. I don't know if it was because of the narration and how Amy McFadden portrayed him or the writing or some combination of both, but I love him. He pushes Ruby to be her best and loves his brother fiercely, all while holding this big secret and his emotions in check. He is quite possibly my favorite character ever.
Jacob Black from the Twilight Saga by Stephenie Meyer
While I despise love triangles, I really love Jacob. I was never #TeamJacob by any stretch of the imagination, but I do love him. His character brings levity to an otherwise angst-filled series.
Aedion Ashryver from Throne of Glass by Sarah J. Maas
I absolutely adore Aedion. This is a man who thought his family dead, the cousin who he loves immensely and would die for gone, but one breath of a rumor and this man comes running. The reunion between Aedion and Aelin is one of my favorite scenes from the series. The love they have for each other, being the only family they have, brought me to tears.
Wyn from Imdalind by Rebecca Ethington 
For this character to be a side character she goes through a huge change. Some of the series is even from her viewpoint, but she is still a secondary character and one of my favorites. She's feisty and a great friend, even if she puts Ilyan on edge
Roan from Broken Promise by Jen Wylie
This Elven pirate has my heart. He is not at all what you expect when he first enters the series to help Aro. But he is exactly what is needed after Prince's departure. I love him and I need more of him and I'm REALLY hoping that what we find out about the character in Broken Kei isn't true….please Jen….put me out of my misery 🙏😭
Tater from New Bloods Trilogy by Michelle Bryan
While Tater is not the most reliable character, I really do love him. He is an older man, a traveling salesman that comes across Tara and Finn as they cross the country in search of Tara's kin. He quickly grew on me and Tara.
Easton from The Royals series by Erin Watt
While it's true that the last two books of the series are from Easton's POV, I haven't read them yet. I love him though. He is my favorite Royal boy in the series and plays an important role during the first three books. I couldn't help but fall for him and hope that someone will help this poor boy out!
Jasper from The Girl at Midnight series by Melissa Grey
Jasper is one of my favorite characters from the series. He is an Avicen, living on his own. He is described to look like a peacock and dresses the part. He's a fun character that lightens up the rather dark plot.
Shade Barrow from Glass Sword by Victoria Aveyard
Shade is Mare's brother and one of my favorite characters from the series. I love his relationship with Mare and how he helps her deal with her abilities. If you haven't had the chance, I highly recommend reading his short story Steel Scars for more insight into his character. 
Your Turn! Who is your favorite side/secondary character? Share below
Related Posts