I received this book via Netgalley. This does not affect my opinion of the book or the content of this review.
Earth & Sky
by
Megan Crewe
Series:
The Sky Trilogy
,
#1
Published by
Amazon Childrens Pub
on 2014-10-28
Length:
304 pages
Reviewing
eARC
from Netgalley
Rating:
Seventeen-year-old Skylar has been haunted for as long as she can remember by fleeting yet powerful sensations that something is horribly wrong. But despite the panic attacks tormenting her, nothing ever happens, and Sky's beginning to think she's crazy. Then she meets a mysterious, otherworldly boy named Win and discovers the shocking truth her premonitions have tapped into: our world no longer belongs to us. For thousands of years, Earth has been at the mercy of alien scientists who care nothing for its inhabitants and are using us as the unwitting subjects of their time-manipulating experiments. Win belongs to a rebel faction seeking to put a stop to it, and he needs Skylar's help--but with each shift in the past, the very fabric of reality is unraveling, and soon there may be no Earth left to save.
Earth & Sky by Megan Crewe is the first in an exciting science fiction trilogy about a young woman and her quest to save the planet. 17-year-old Skylar thinks she has gone crazy. She gets these panic attacks of wrongness when she encounters certain situations or people. But when Win, a whole lot of complication, notices her attacks and offers a way for her to stop them, she will follow him on a journey that spans not only the world but time itself.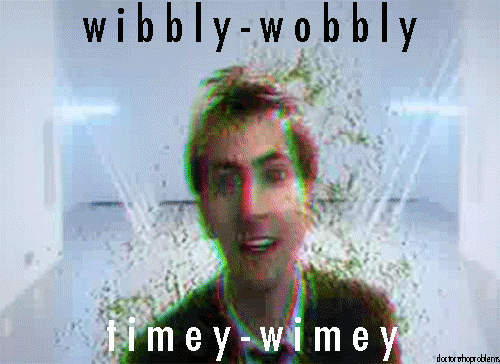 Okay I'm going to admit that this book was very reminiscent of my favorite Time Lord, however it is also very different so I will do my best to keep the Doctor gifs to a minimum 😉
I'll be honest this book is one that if I hadn't read it, it wouldn't bother me. It was just okay for me. Skylar, the main character, is a bit annoying. She has these feelings that come over her that cause panic-like attacks and then she goes Rainman and starts doing the timetable for the number 3. Not that I don't understand her panic, I would too in her situation but she was also a bit naive in trusting Win so quickly. She's very smart, but has no self-confidence and questions herself constantly. I hope to see her grow in this series.
Okay Win isn't actually the Doctor but close enough 😉 He is alien and he does travel through time with this neat little time cloth. I have to say I was not expecting to like him very much, but he grew on me. He's awkward and rightfully so. He has no boundaries and he tests Skylar's patience at every turn. However, he is also kind and concerned with Skylar and his people. It's kind of endearing.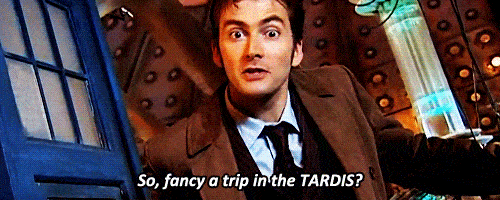 So here's the deal. Win's people have trapped Earth in a time bubble and they make small changes that cause ripple effects throughout time to see how humans handle different circumstances. Each time they make a change it degrades Earth so that it's like "making a recording of a recording of a recording." They've been doing this for thousands of years. Where does Sky come in? Well, she notices the ripples. This is the cause of her panic attacks! Win needs her help to destroy the time bubble and it takes them on a fast-paced, action-packed trip through time.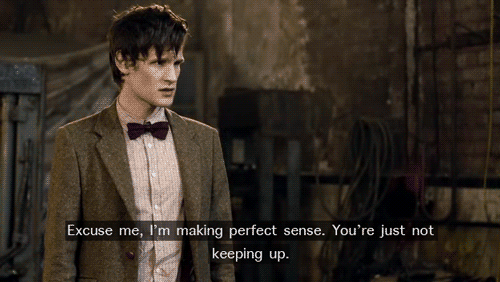 This book is packed full of action and is very fast-paced as Win and Skylar jump through time trying to follow the instructions of the rebel leader and find the pieces of a weapon that will destroy the time bubble before the Enforcers do. I felt like because it was so fast-paced it didn't leave much room for character development, though it was definitely packed full of science fiction and a lot of fun time travel.
Overall the ending saved this book. I have to say that I will definitely read the next book as I'm curious to see just where the author is taking the series. There were some major plot twists towards the end that hooked me. If you enjoy young adult science fiction, this is the book for you! It has aliens and time travel, what more could you want?!
Final Conclusion: ⭐️⭐️⭐️
Related Posts