TROLL CRIES, the sequel to Ashley C. Harris's international bestselling novel TROLL, will leave readers gasping for more!
Out Jan 31st – Troll Cries, book two in the Troll Series by Ashley C. Harris.
Follow the tour and enter to win a Kindle and some of Ashley's favorite books!
Enter at: http://twitter.us7.list-manage.com/subscribe?u=5e17121879882a4ba75e45091&id=006c4fc74d
---
I received this book via Barclay Publicity. This does not affect my opinion of the book or the content of this review.
Troll Cries
by
Ashley C. Harris
Series:
Troll #2
Published by
Self Publish
on 2017-01-31
Length:
243 pages
Reviewing
eARC
from Barclay Publicity
Rating:
Reading Challenges:
2017 New Release Challenge
,
COYER Blackout
Abby thought that after magically escaping the world of bewitching trolls and killer knights her life could go back to normal. Too bad Michael, her stepbrother, has returned from his time underground with more than just terrifying memories; something is happening to him, he's changing . . . .
 
Could the person who holds the key to helping him be Abby's wicked cousin turned troll queen, Sofia? Making a bargain with her could bring on a hefty price. Or is the answer with Wilhelm, Abagail's first kiss who she betrayed to a death sentence in order to save her school?
 
For Wilhelm, all seems lost as he waits, plotting and hoping to escape the knights. But are they unknowingly revealing a mystery to him? One that would lead him back to a new weapon, and the girl whose kiss changed everything….
 
The secret kingdom of the trolls, and those that hunt them, is about to get a lot more deadly.
Review
What an exciting read!! Troll Cries by Ashley C. Harris picks up right where it left off with the first book. If you haven't read the first book yet, I strongly suggest you do in order to understand what is going on. Also if you haven't read Troll yet, there are minor spoilers for book one in this review….consider yourself warned 😉
I'll be the first to admit that I didn't care for Abby in the first book. In my opinion she was self-centered and whiny. She also seemed hung up on trivial things, at least to me. But I'm happy to say she grew on me, especially once she realized her true identity as a knight. Abby is concerned for her soon-to-be step-brother, she's concerned about the trolls and knights, and she's concerned about what happened to Wilhelm. All of this leads her to being confused. She shouldn't care for Wilhelm right? At least not after all the manipulation and havoc he caused in the previous book, but she can't seem to help herself.
Wilhelm is my favorite character. He's complex, obviously, since he's a knight turned troll. I have rooted for him from the beginning and it was interesting to see him in this book, as he is broken. He's angry, very angry at Abby and at the same time doesn't give in to his troll instincts for revenge. Instead he still wants to protect her and he just doesn't understand why. The first book left off not telling us his fate….but come on we all know he lived and now he's being tortured by the knights in the undersea lair.
I personally enjoyed this book more than the first. The multiple character POVs flow well without leaving the reader feeling like they are head hopping too much and believe me there is a lot of head hopping! I loved reading the different POV as it sets up for serious irony. As the reader you know what is happening or what the characters' motives are while the others do not and it is intense! I loved it 😀 Also you really don't know who to trust as the story continues. There are many plot twists and some I didn't see coming.
Overall I really enjoyed this book! If you enjoy urban fantasy or you are looking for a paranormal read that isn't your typical vampires and werewolves, I highly recommend you grab a copy. Plus there's a little romance which is clean enough that everyone can enjoy.
Excerpt
WILHELM
Wilhelm only saw Abby, safe and sound for a mere second; she'd looked exactly how he remembered, so normal and innocent and yet, he knew she wasn't anymore… Then Wilhelm had felt it. Something irresistible, a gem from his world had appeared. What in all hades? Something most trolls would kill and slaughter for. So what is it doing appearing here? All his attention was pulled toward it like a cat to catnip. It was in the middle of the road, suddenly appearing in the blink of an eye as he'd watched an overgrown Halfling dive for the gem and then his Abby trying to rescue the kid and not the stone —a dumb human move considering the stone's value over the Halfling, and so Abby. She ran into the road and he was about to watch the person who'd sentenced him to the knight world die. Yet something inside him rocked, and tore at his insides.
No! 
One moment, a truck was speeding toward her and the next, Wilhelm hadn't known what was coming over himself. This would foolishly expose him before he had a foolproof plan, but he couldn't help it. Feeling Abby's emotions and the emotions of every human nearby, he pushed to use it all to propel his body. He shot out fast, past all the other Halflings, past Michael who was almost about to get hit too as another like him, a Halfling named Kayla, was pulling him back and screaming franticly. All of this was going down in the blink of an eye, as Wilhelm pushed to get between the truck and Abigail, with a big vehicle coming toward his flesh.
Start the series with book 1, Troll
Troll
by
Ashley C. Harris
Series:
Troll #1
Published by
Kindle Press
on 2015-10-06
Length:
299 pages
Reviewing
eBook
from
My Book Shelf
Rating:
Reading Challenges:
COYER Blackout
At the age of sixteen, Abby is undergoing major household changes. Her mom is getting ready to remarry and her new step-brother is driving her insane. She is just trying to keep herself busy with school and her part-time job when a most deliciously handsome stranger moves to her little seaside town and won't leave her alone.

New arrival Wilhelm is unlike any other student at Abby's school. His emerald eyes and tattooed body don't truly reveal what he really is: a creature emerged from thousands of miles underground, seeking revenge, treasure, and a key that once belonged to an old enemy – a key Abby wears suspended from a chain around her neck. Why she has it is a mystery that Wilhelm will need to solve, and fast, in order to defeat a powerful mortal adversary.

As an attraction between Abby and Wilhelm develops, more creatures like Wilhelm are drawn from beneath the ground to Abby's town; wreaking havoc as they offer Abby's classmates the fulfillment of their deepest desires. Will Abby and her new family survive as a game of magical warfare is unleashed? Her ability to reverse Wilhelm's bargain depends on it.
Troll by Ashley C. Harris is the first in a new paranormal, urban fantasy series. Abby Goodman's life has never been the same since her best friend and her cousin disappeared on the same day 5 years earlier. Now she goes through life on auto pilot, dealing with her guilt by staying out of the social spotlight. When Wilhelm, an annoyingly handsome new student, arrives at her school, her life as she knew it is about to be changed forever.
Ok, so Abby is a hard character to like. She talks about being the brunt of bullying her whole life, but then she is mean to her soon-to-be step-brother. Don't get me wrong, the kid is a brat, but he is only 11 to her 16. I wanted to yell at her to be nice through the whole book, even the times she softens towards him. For me, it made her hard to like. Aside from that, Abby is pretty much your typical teen. She keeps to herself, works at a library (dream job people!), and aspires to be a writer. At home though, she is dealing with her mother's impending remarriage which will change her life yet again.
Wilhelm is by far my favorite character. He is a troll (I'm not spoiling anything here as this is revealed in his first chapter). Trolls are by nature selfish creatures and feed on the wants and desires of others. They make bargains with humans to get what the troll wants and the human pays the price for it (i.e. you want money and fame, here it is and the cops come to arrest you). Trolls can compel anyone in this world to do anything and then they really don't recall doing it. So yeah, Wilhelm is my favorite character, possibly because he has a conscience that is screaming at him to stop what he is doing, but he does it anyway AND his motives aren't purely selfish. He wishes to protect his people and save them from the knights.
The world that Ashley C. Harris has set up in this book is fantastic! I loved every minute of it. There are a few references throughout the book to Rumpelstiltskin which I thought was a fantastic start for the urban world the author's created here. It brings an heir of mystery to the story but also a sense of this is happening again. The only thing I took issue with were the multiple points of view. This is necessary to tell the story completely and there are at least 5 different characters that we get a perspective from. The problem I had with it was its execution, especially early in the book. I felt like I was head hopping without warning (even though it is clearly labeled) and there were gaps in the story. I had a hard time reconciling this at the beginning. By midway through the book, the head hopping slowed some and flowed better.
Overall I really enjoyed this book! I look forward to reading more from the series. If you enjoy paranormal, urban fantasy and don't mind a touch of romance, I highly recommend you read this book! Plus it's a clean read 😀
---
Follow the Tour and Enter to Win!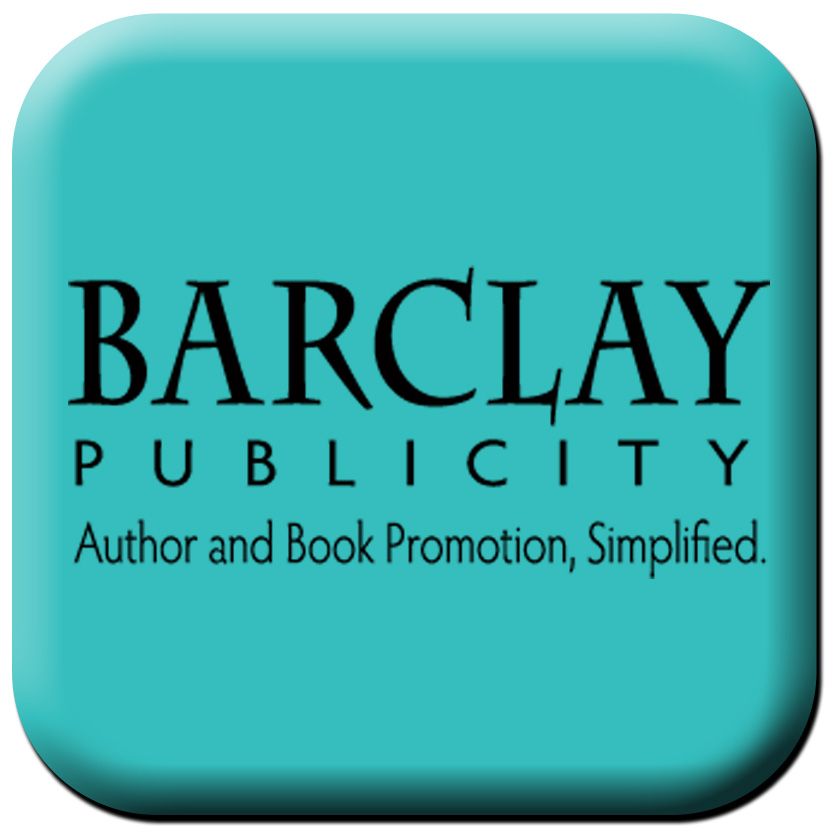 Related Posts