Top Ten Tuesday is an original feature/weekly meme created by The Broke and the Bookish. This feature was created because they are particularly fond of lists at The Broke and the Bookish. They'd love to share their lists with other bookish folks and would LOVE to see your top ten lists!
Has anyone ever thought "this is the best book ever" only to think it with the next book and the next book and the next? Or is it just me 😕 I tend to fall in love with books very easily. I have to take a step back for a few days in order to write a good, unbiased (which who am I kidding, they are still pretty biased on my love for them) reviews.
Well this week's topic for Top Ten Tuesday is "Top Ten Books I Read In 2014″….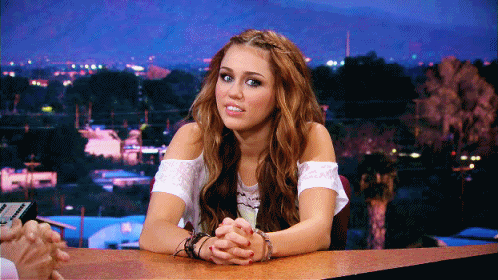 Yeah…ummm…this week's topic is really, really, REALLY hard for me! I've read 152 books so far this year and I'm only supposed to choose 10?!
All joking aside, I really have read some great books this year. It is my first year blogging and as a result I read a lot of new-to-me authors and a lot of brand new books 😀 Okay I'll quit stalling….here's my top ten this week in no particular order. Covers link to Goodreads 😉
The Best of the Best in 2014
Into the Still Blue by Veronica Rossi – By far one of my favorite end-of-series books! Perry and Aria….Cinder and Roar….and all the suspense as the aether turns red and starts breathing fire down on them more than normal. The whole escape to the Still Blue is epic. I waited a full year to read it and it really didn't disappoint.
Winterspell by Claire Legrand – There's a lot of love/hate out there for this book, but I loved it! It is an extremely loose retelling of E.T.A. Hoffman's The Nutcracker, and I felt the author did a fabulous job of creating an unforgettable world and characters that stuck with me. Also I read it at the end of September and it put me in the mood for Christmas 😀
Eyes of Ember by Rebecca Ethington – First off let me say this, I am particularly biased when it comes to this author. I have yet to read anything she has written that I do not like. That being said I could have filled my top ten with just her books! Since I didn't want to bombard you with one author, I had a really hard decision choosing one. This book is the 2nd in the Imdalind Series and my favorite in the series so far. Ironic really, seeing as how most series the books have a hard time topping the first. I liked this one because we see so much more of the magical world that Ethington has created. Not only that but there is an epic love-triangle that develops and since I personally hate love triangles (I mean like to the point I'd rather gouge out my own eyes) when I say epic I mean it! For the first time ever, I was actually rooting for the second love interest. That never happens!
I Am Livia by Phyllis T. Smith – Historical fiction is my vice and this book tells the story of Livia, better known as the wife of Octavius Caesar, the first emperor of Rome. I this book so much!!!!! I couldn't sit it down. It's based in ancient Rome and starts with the assassination of Julius Caesar. It's a tale of revenge and love and heartbreak as a young Octavius Caesar, nephew of Julius, vows to kill all who plotted against Caesar until he falls in love with a young girl who's family was a part of it. The book has stood out in my mind and has me aching to read more period pieces from that era.
Shock Me by Ashley C. Harris – This book is perhaps one of the best surprises I got all year. I still consider myself a baby blogger and I stumbled across this book on my Goodreads group when the author was offering it for review. Shock Me is everything a young adult, sci-fi/fantasy should be! It was a clean read (go Ashley!), it was a perfect length (not too short or too long), and the cast of characters coupled with the various points of view was just awesome. I read it in one sitting, liked it so much, I read it again and then again when the sequel came out in September.
Backward Compatible by Pete Clark and Sarah Daltry – Best new adult contemporary romance ever!!!!! Not only is this book for girls but guys would like it too. In fact, I'd wager that more boys like it than girls because it is full of guy humor. Also for all you gamer nerds out there (I can call you that because prior to being a mama I was one and still am to some degree) it is centered around the release of a new game and the main characters meet because they are trying to beat it together. This book is unlike any romance I've ever read in that it's light on the romance and heavy on the humor and character building. In all honesty, I want someone to make this into a movie. It would be a great romantic comedy that girls could actually get their guys to go see!
Daughter of Smoke & Bone Trilogy by Laini Taylor – Okay so technically I cheated and this is like three books but oh well 😉 I finally picked these books up at the library in November and binged read them in a little less than two weeks. I loved them! I can't think of why I ever put them off and if I had a TARDIS I would go back and leave a copy for my past self to read sooner.
Futureless by K.J. Draeghan – DEBUT AUTHOR ALERT!!!!! You like fantasy? You like sci-fi? GO GET THIS BOOK!!! It really is the most unique book I've read all year. The author pulls in characters of all kinds into this book (werewolves, shapeshifters, dragons, humans…just to name a few) and makes up a few of her own. The book is worth reading for the world-building alone! Thankfully though the author gives us a phenomenal cast of characters with various viewpoints so we get the whole story. Do you like epic fantasy? Do you like dystopians? I'm only going to say it one more time….GO GET THIS BOOK!!!!!!
The Moon Dwellers by David Estes – My new favorite author 😀 Technically this book is a few years old, but I read it this year back in May and I became obsessed with the world and characters. I've read most of the series now (7 books total) and Estes really knows how to create a dystopian world. I can't wait to read more of his books!
The Legacy by Melissa Delport – Perhaps my favorite dystopian ever!!! I received this book as a part of a blog tour and fell in love with the cover and really just the first few sentences of the book…"World War Three began on the third day of September, the year 2016. The war lasted twelve days. Twelve days was all it took for mankind to destroy a civilization that had taken thousands of years to evolve and to almost eradicate our own species. No victor emerged from the ashes and billions lost their lives…" Yeah you know you want to read it now 😉 What makes it my favorite? Why I'm glad you asked! The Legacy, unlike many dystopians out there, is written for adults and falls kind of in the new adult category. It reminds me of a cross between The Hunger Games and Divergent, but on a much darker and deeper level.
What books top your list this year?
What books have you read this year that are now favorites? Any new authors? What about old favorites? Any series you wish didn't end? Are there any books I didn't mention that you think I should have?
Related Posts