Feature & Follow Friday is hosted by Parajunkee @ Parajunkee's View and Alison @ Alison Can Read. Each week the two hosts post a question for Book Bloggers to answer, provide a link-up, and choose a participant to feature on their blogs. If you participate, the point is to follow others and in return gain followers.
Yay!!! It's the end of the week…almost 😀 As per my New Year, New Me goals, I decided to join in on another fun blog feature. This time the feature will benefit me and others who participate, and at the same time you get to learn a little more about little ole me 😉
The question for this week is: "Do you have any fun collections (other than books)?"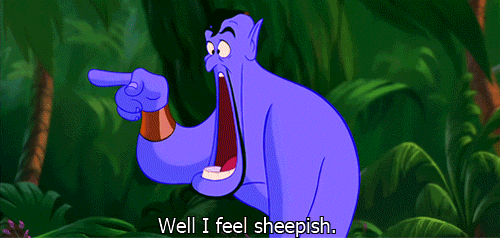 This questions was kinda hard for me because I didn't think I had any collections so I mentioned it my husband and he flat out laughed in my face!!!! Then he began naming all the things I collect that I didn't know I was collecting.
Hallmark Puppy Love Ornaments
As I just put our Christmas Tree up :cough: yesterday :cough: I didn't realize just how many of these ornaments I have. A sweet family friend began buying them for me in 1990, the first year they were released, and bought me one every year until she passed. My mom picked up the tradition and every christmas I got a cute, lovable puppy to hang on the tree.
Now I have 24 of these adorable puppies, enough to fill one small christmas tree. How do I know that? Because I bought a 4.5ft tree for my son's room and between the puppies and some cute ornaments he picked out at Target, his tree was full!
But oh how I love these little guys! They make me smile every Christmas.
All Things TN Orange (Go VOLS!)
I am an admitted bookaholic, but what many do not know is I also bleed orange 😉 For those who don't know what this means, I'll explain. I'm a diehard Tennessee Volunteers Football fan (also basketball!). This is an obsession that did not start when I was young. Oh no! It started when I began dating my sweet husband over ten years ago. And here's why:
So now you know…how could I not be obsessed with the game my now husband played?! So yes, if it is that hideous bright orange or has a big white T on it, I own it 😀 The room I'm now sitting in is solely devoted to the game…I have a large picture of Neyland Stadium hanging on one wall, a TN plaque on the other, a student of Tyler's painted the stadium for him it's also up, along with a signed football from his teammates and (one of these days when I have the money) the jersey he's wearing in the above pic will be on the wall.
Here's my question though…is this really my collection or his?! 😉
If I could have included books I would have shown you my three large bookcases full of fun items, like original Dr. Seuss and some of my favorite series, along with all of Tyler's medical books. What kind of fun collections do you have? 
or anyway you choose 😉
Related Posts