Today I have not one but two really great books I wanted to share with you. The Spearwood Academy serial series by author A.S. Oren is one of my favorite quick reads. It's released in volumes every couple of months and really I have a hard time being patient in between 😉 This author likes to leave you hanging!!! If you enjoy urban fantasy with lots of pop culture references (some of my favorite by the way), then I highly suggest you check out this indie author.
Spoiler Warning: If you haven't read the series thus far, read reviews at your own risk! There are minor, unavoidable spoilers from previous volumes.
I received this book for free from Author in exchange for an honest review. This does not affect my opinion of the book or the content of my review.
Spearwood Academy Volume 5 by A.S. Oren
(Twitter, Facebook, Goodreads)Series: Spearwood Academy, #5
Published by Self Publish on 2015-03-14
Genres: Fantasy & Magic, Fiction, Paranormal, Romance, Sagas, Science Fiction, Urban, Young Adult
Pages: 79
Source: Author
Goodreads
Amazon • 
A devastated Avalon must face a whole new kind of Spearwood in the aftermath of the cliffhanger in Volume four. Will she succeed, or will she crumble? Will there be any of her boys around to help her? Only time will tell in Volume Five of Spearwood Academy.
Volume 5 of Spearwood Academy by A.S. Oren picks up one week after the horrible, I-was-so-hoping-it-was-all-a-dream ending of volume 4. View Spoiler »Why? Why did you kill Maverick? Why?!?!?!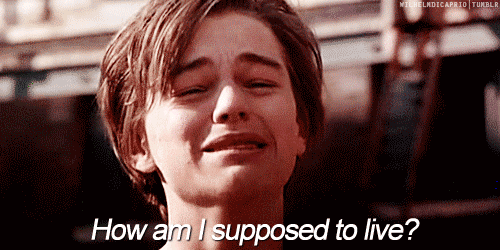 « Hide Spoiler Avalon is facing charges for murdering a Royal 😨 on top of being forced to pretend that she knows what is going on with her boys. Remember they're brainwashed and have fake memories of a promiscuous Avvi, oh and apparently Dante thinks she's his 😳 Now Avalon has to figure out who really killed the Royal, fix her boys, and do it all under the eye of the Watchers.
So I thought volume 4 ripped my heart out…NOPE….I was wrong….volume 5 does a fine job of it though! Avalon's memories are coming back in a steady stream now and on top of losing one of the boys she's being accused of his murder!!!! She's lost, heartbroken, and vengeful as the plot continues, making for a dangerous Avalon.
BUT she's not alone, she has of all people Bullock is on her side. For some reason he wasn't brainwashed like the others though he doesn't know why it didn't work on him. I adore Bullock! I don't know why either. He's a jerk to Avalon and he has this superior air to him, but despite all that he still always ends up on her side, protecting her. I 💜 him, he is my obvious ship 😉
The plot of this volume revolves around Avalon surviving her punishment for killing a Royal. It's a survival challenge of extreme proportions and she has to do it alone! Lucky for her, her memories are coming back so she has more skills than she did when she came to Spearwood in the beginning. She also has her secret weapon Bullock 😀
Overall this is an intense addition to the Spearwood Academy series and I honestly cannot wait for more! If you enjoy urban fantasy, pop culture, young adult fiction, and dragons (because what could be cooler than turning into a dragon people?!) check out this series!
Final Conclusion: ⭐️⭐️⭐️⭐️
I received this book via the author, A.S. Oren. This does not affect my opinion of the book or the content of this review.
Spearwood Academy Volume 6
by
A.S. Oren
Series:
Spearwood Academy
,
#6
Published by
Self Publish
on 2015-04-19
Length:
48 pages
Reviewing
eARC
from the author,
A.S. Oren
Rating:
Avalon has faced a lot in the last couple of weeks, and her challenges aren't going to end now. New faces make an appearance, but her Spidey sense is tingling. Is he everything he says he is? Where has Bullock disappeared too, and will she be able to find him? So many questions and enemies have come to stand up against her. Is the leadership role in her bones? Find out now in Volume Six!
Volume 6 of Spearwood Academy by A.S. Oren picks up right where volume 5 left off. Having been interrupted (thankfully!) by a mysterious boy, Avalon takes her chance to escape from Dante and the other boys for a little while. Bullock is missing, Triton is back, and Avalon doesn't know who to turn to trust!
Okay so I was slightly disappointed with this installment of Spearwood. I felt like it was a lot of filler for the next volume. Lots of new faces and questions, yet not a lot of answers or conclusions, well except for Triton. Let's just say his story left me feeling a lot like this:
I didn't see it coming at all! And I'll admit I'm a bit brokenhearted.
Avalon is on the warpath, she's trying to salvage her boys and find out what is going on since they were brought back to Spearwood, and she's trying to do it under the nose of the Watchers. Bullock mysteriously disappeared toward the end of Volume 5 and now she's trying to find him without much luck. Paden is also on a warpath, his mind having been wiped believes that Avalon is a murderer and he's not exactly being kind.
So onto new faces: Minos has arrived and Avalon isn't sure if she should trust him or stay away from him. Supposedly he's Dante's dead brother back to life and even with his mind wiped Dante isn't believing it. He claims he knows what's going on and is there to help Avalon, however like her I just don't believe him.
There was a lot packed into this tiny volume, clocking in at just under 50 pages, and at times I felt the story was rushed and the plot had a few holes that needed filling. However as a fan of the series I still enjoyed it and the ending has left me, like all the endings have, craving more! Looking forward to volume 7 and hopefully a fix for the boys! I'm not liking them being brainwashed!!!
Final Conclusion: ⭐️⭐️⭐️ & 1/2
Related Posts