Fire
by
Kristin Cashore
Series:
Graceling Realm
,
on 2008-10-05
Length:
461 pages
Reviewing
eBook
from
TN R.E.A.D.S.
Rating:
It is not a peaceful time in the Dells. The young King Nash clings to his throne while rebel lords in the north and south build armies to unseat him. The mountains and forests are filled with spies and thieves and lawless men.

This is where Fire lives. With a wild, irresistible appearance and hair the color of flame, Fire is the last remaining human monster. Equally hated and adored, she had the unique ability to control minds, but she guards her power, unwilling to steal the secrets of innocent people. Especially when she has so many of her own.

Then Prince Brigan comes to bring her to King City, The royal family needs her help to uncover the plot against the king. Far away from home, Fire begins to realize there's more to her power than she ever dreamed. Her power could save the kingdom.

If only she weren't afraid of becoming the monster her father was.
Initial Reaction: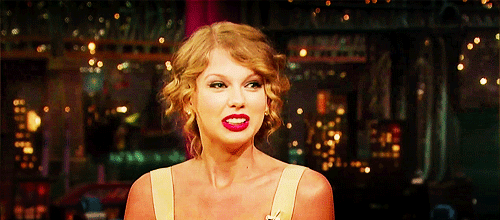 Fire by Kristin Cashore is a prequel of sorts to the first book in Graceling Realm. Set roughly 25 or so years prior to Graceling, Fire takes place in the Dells where monsters exist and the country is on the eve of war.
Fire is seventeen, a monster girl (human monster hybrid), and can control people's thoughts and feelings with a thought of her own. However she doesn't use this power of hers unless needed for self defense. She's sheltered, a bit backwards, and an old soul trapped in a girl's body. Honestly I had a hard time connecting with her. She was whiny and self centered, yet she was courageous when she needed to be and fiercely loyal. When Fire is asked to travel to the King's City to assist in finding spies within the court, she's both intrigued and reluctant. She wants to see the city but is hesitant with the prince sent to retrieve her.
Brigan is the prince and commander of the King's army. He's stoic, inspires loyalty, and doesn't trust easily. So naturally he finds the monster girl a threat. I like Brigan! He's honest and straightforward without being cruel.
Like with Graceling, the romantic aspect of the novel is gradual and built slowly. I like this! There's no insta-love between Fire and Brigan. In fact neither can stand to be in the same room together at first. As a reader it's nice to see the building of a relationship and how attraction between two characters begins.
The plot revolves around the building war in the Dells and Fire's involvement. Honestly I wasn't that impressed with the book itself. However the world building and how it ties into Graceling is fascinating. I enjoyed the surprise of seeing Leck as a young boy, coming into his powers. It's a nice lead up to Bitterblue.
Overall the book was good, just not as good as its predecessor. I was slightly disappointed that it took place so long before Graceling. I felt like King Leck's background could have been a novella and then this book a standalone with no relation to Graceling Realm. However it is still good. If you enjoyed the first book, like high fantasy, than this book is for you.
Final Conclusion:
Related Posts