Top Ten Tuesday is an original feature/weekly meme created by The Broke and the Bookish. This feature was created because they are particularly fond of lists at The Broke and the Bookish. They'd love to share their lists with other bookish folks and would LOVE to see your top ten lists!
This week's topic is "Freebie Week! Pick a topic near and dear to your heart! Something you wished was on our official list!." When I started thinking about what I wanted to write about, I instantly thought of all the new movie adaptations that are coming out this year (The Fifth Wave, Allegiant, The BFG, etc.). Readers around the globe know that books are always better than movies, but why? Here's my top ten reasons why books are ALWAYS better than their movie adaptations.
Top Ten Reasons Why Books Are ALWAYS Better Than Movies
10. Books are cheaper, portable, and whole.
Two movies tickets cost $15 and you can't watch a movie without coke and popcorn so add another $20 to that. That's a total of $35 dollars for roughly a 2 hour date. Now I can go to the bookstore and buy a brand new hardback for less than coke and popcorn! In addition to that I can take it anywhere I want AND the best part is unless it is a series, no cliffhanger or weird cutoffs like in HP7 or Mockingjay or the soon to be Allegiant. Plus a book is going to last a lot longer than 2 hours!
Now portability is debatable I know. Thanks to smartphones and tablets you can take a movie anywhere, but can you really? Can you really watch a movie on the beach? Think about the glare….
9. Minor characters get deleted.
Has anyone else noticed how the minor characters get the shaft? I mean seriously!!! In Harry Potter, all the house elves except Dobby and the one at Black's manor are gone. In The Hunger Games, the mayor's daughter who GIVES Katniss her pin is gone and is Katniss's ONLY girl friend. Why?! It wouldn't take much to have these characters in the story and then there wouldn't have to be my next point.
8. Plot changes.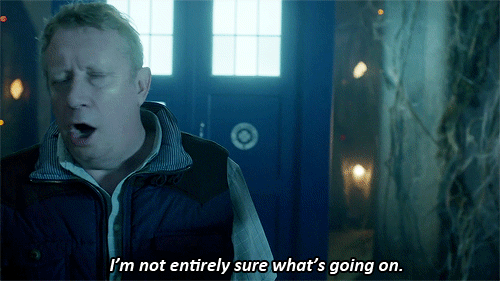 I get that sometimes things have to change but really why change something that so many love?! Sometimes it may not even be the actual plot but the way it is portrayed changing the theme of the story. Take Dear John for example. The ending of the movie is totally different than the book which changes the whole point of the story!!!! The story is about loving someone enough to let go, accepting change and moving on. Is that what the movie did?! NOPE!!!
7. It's all in the details.
Ok the last two fit into this category. All the small details in a book add to the depth and meaning of the story. Movies lose this aspect! What a character is thinking, remembering, background information, all of this is deleted from films. Do you get in The Hunger Games Katniss's true fear in the games? Not really. Unless you've read the book, you don't truly understand why she volunteered for Prim, her conflicting feelings for Peeta, her total cluelessness where Gale is concerned. She isn't concerned with romance, she's concerned with surviving. This is not portrayed well in film. It just isn't (even though I have to say that The Hunger Games movies are one of the best adaptations out there).
6. Different endings.
Divergent, Dear John, My Sister's Keeper…I could go on for days about how endings are changed so that the movie version has a Happily Ever After type ending. Really?! WHY!!!!! The author chose the ending for a REASON and that reason is usually evident when you read the book. There's no reason for an ending to be completely different. There just isn't!
5. Time Constraint.
Movies are limited to 1.5-3 hours. It's why minor characters are deleted, endings change, and details are nonexistent. Books don't have this limitation. Sure they are edited and some things get deleted, BUT the author makes those decisions. What we get in a book is a complete story, from beginning to end, whether that be in 10 pages or 1000. There's no constraint on the author's imagination.
4. Imagination is lacking.
When you read a book, your mind takes over the details. You imagine what the character looks like, how he/she speaks, the world they live in….all of it. But in a movie you see the actor, you see the set, you see the creatures you've been imagining and 99.9999% of the time it is NOTHING like you've imagined. Sometimes Hollywood gets it right, but most of the time I'm really disappointed with how it turns out.
3. What reads as romantic comes out corny when spoken.
↑ THAT LINE….that line says it all! I'm in the minority I think when I say that I enjoyed the Twilight saga but the movies were terrible!!! In the book, when Edward speaks the above line it isn't like some child predator as in the movie. He's just talking, explaining to Bella so she can somewhat understand him. It so doesn't come out like that in the movie!!!
2. Bad Acting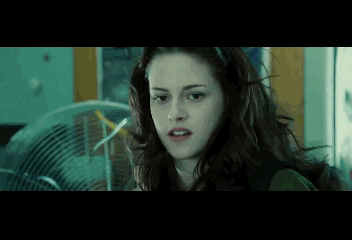 I know I'm picking on Robert Pattinson for a minute but this scene sticks out in my mind!!! I mean really bad terrible acting!!! Not at all how I pictured this scene going down when I read it. The fan, Bella staring at him like she wants to eat him, and Edward acting like he's going to puke. In the book, it was much more toned down….right?!
The point I'm trying to make is bad acting (or in this case I believe poor directing) can affect how the characters come off to the audience. In a book it's all in how you imagine them and how the author portrays them. So many variables in a movie!
1. The screenwriter did not read the book.
Jurassic Park, Forest Gump, Beautiful Creatures, City of Bones….just to name a few. Maybe the screenwriter did read the book but if he/she did they must not have liked it because the movie was entirely different!!!! I personally haven't read Jurassic Park or Forest Gump but my dad has and he complains about these two every time this topic comes up. There are only two books for Jurassic Park and the old man dies in the first one!!! The third movie consists of scenes that were cut from the first two books and the last movie has nothing to do with the books. Forest Gump the characters' names are the only thing they have in common.
Why do they do this?!
Your Turn! Why do you think books are better than movies?
I personally could go all day long on this topic. As my husband says, I would gladly sit through a 5 hour movie (so long as they gave me an intermission) if they didn't have to cut anything from the book or split them into two movies. Nothing annoys me more than a book being split into several movies…take The Hobbit for example. What are your pet peeves when it comes to movie adaptations? Comment below 😀
Related Posts