I received this book via the author, Michelle Bryan. This does not affect my opinion of the book or the content of this review.
This book may be unsuitable for people under 17 years of age due to its use of sexual content, drug and alcohol use, and/or violence.
Strain of Vengeance
by
Michelle Bryan
Series:
Bixby Series #3
Published by
Self Publish
on 2018-10-02
Length:
246 pages
Reviewing
eARC
Rating:
Reading Challenges:
2018 Finishing the Series Reading Challenge
,
2018 New Release Challenge
We had one assignment—eradicate the new threat posed by the alien parasites. And we thought we had won.

What should've been a joyous return home after a grueling mission has now turned into a race against time to save those we love. The Grand, our safe haven, has been invaded. Our people either dead or kidnapped.

Left heartbroken, our nightmare never seems to end. But I'm Bixby, and I refuse to let the invaders win. None of us are willing to give up until we have everyone we've lost back safe. But can our people trust us to come to their rescue when we can't even trust each other?

Luke and Sam. Sam and Luke. So many lies. So many cover ups. So much pain.

One of them will be my salvation. The other my downfall.
What a ride!!!! Strain of Vengeance by Michelle Bryan is the final book in the Bixby Series and I couldn't be more pleased. My emotions were everywhere reading this book, and Bryan kept me on the edge of my seat, holding my breath til the very last page. Picking up just a few days after the end of Strain of Defiance, Bixby and the survivors from the Grand are now on a desperate search and rescue mission to find those who were taken. 
Sam, Luke, and Bixby
Love triangles…..I have a love-hate relationship with them. Yet it works in this series. Bixby is in love with two men. She can willingly admit it to herself. She thought Sam was dead. She grieved and was ready to move on. And she does with Luke. Luke is a perfect opposite to the crass Bixby. He centers and grounds her, forces her to feel again, and loves her fiercely even when she's mean to him. He sees her unlike anyone else. Can you tell who I root for? 😉 
When Sam reappears, alive and….well he's not exactly good, Bixby is hopelessly confused. Her heart loves both men, but her head says she should love Sam. He was her first everything. But while Sam was missing, he was subjected to the aliens and no one knows the consequences of that. 
This entire triangle was set up in book 2 and touched on, but Bixby really confronts it during this book. Facing up to the fact that she loves both men, and is ready to make a decision. As a reader, it is pretty clear early on who she is going to choose which ramps up the angst surrounding these characters. My heart physically ached for all involved. 
The End?
In this final installment of the series, Bixby and her crew (which has grown to include Sam and other characters they met at the farm and research facility) are on a final mission: Find the hive, destroy the queen bee….erhm alien. I LOVE the world-building here. Each book in the series as Bixby and the other characters learn about these parasites that infected their world, we the reader learn as well. Bryan introduces and evolves these aliens at every plot point and encounter. I LOVE it!!! 
And the suspense?! Holy guacamole!!! I was on the edge of seat and holding my breath a majority of the time I was reading. I couldn't get the pages on my Kindle to turn fast enough. Between the fast pace and the suspense of the hybrids/aliens hunting the characters, I'm surprised my heart didn't just give out. 
And that ending?!?!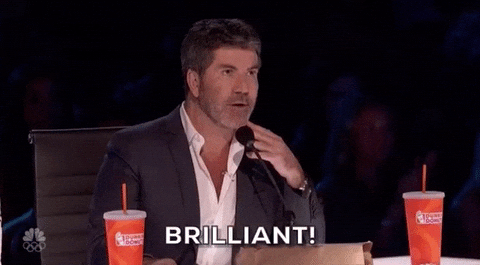 My Conclusion
I have loved every book in the Bixby Series, but I think that Strain of Vengeance is my favorite of the three. Bixby and her crew have come full circle. The post-apocalyptic world is on the edge of dying and the characters are focused on surviving. And that ending?! Have I already mentioned it 😉 Seriously though, it is perfection. I was crying, then squealing, then cursing….all in the span of like 10 minutes. My poor husband was quite concerned for my mental wellbeing 😂  Overall, I give this 10 stars!!!! If you are a fan of the series OR you haven't started it yet, now is the time to do so. I highly recommend this to anyone that enjoys post-apocalyptic sci-fi.
Related Posts