I received this book via the publisher, Listening Library. This does not affect my opinion of the book or the content of this review.
Rivals
by
Katherine McGee
Narrator:
Brittany Pressley
Series:
American Royals #3
Published by
Listening Library
on 2022-05-31
Length:
12 hours and 32 minutes
Reviewing
ARC
,
Audiobook
Rating:
Reading Challenges:
2022 Audiobook Challenge
,
2022 Finishing the Series Reading Challenge
,
2022 New Release Challenge
,
COYER 2022
NEW YORK TIMES BESTSELLING SERIES The third book in the bestselling American Royals series is here, and a meeting of monarchs will test everyone's loyalty to the crown…and their own hearts.

Beatrice is queen, and for the American royal family, everything is about to change.

Relationships will be tested.
Princess Samantha is in love with Lord Marshall Davis—but the more serious they get, the more complicated things become. Is Sam destined to repeat her string of broken relationships…and this time will the broken heart be her own?

Strangers will become friends.
Beatrice is representing America at the greatest convocation of kings and queens in the world. When she meets a glamorous foreign princess, she gets drawn into the inner circle…but at what cost?

And rivals will become allies.
Nina and Daphne have spent years competing for Prince Jefferson. Now they have something in common: they both want to take down manipulative Lady Gabriella Madison. Can these enemies join forces, or will old rivalries stand in the way?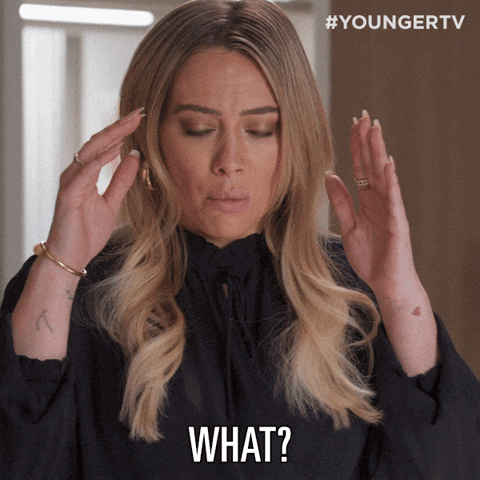 The drama of the American Royals continues! Rivals by Katherine McGee is the third installment of the series and picks up at the end of summer, a few months after the end of Majesty. Following the house of Washington, the series is told from the perspective of four women. Full of political intrigue, romance, and drama, Rivals exceeded all of my expectations and blew all of my preconceived notions out of the water. Please note that if you have not read the first two books of the series that there may be spoilers in this review as it pertains to book three in an ongoing series.
Beatrice, queen of America, is attending the League of Kings conference and, as it is America's turn, also hosting it in her first year as the monarch. While last book we saw Beatrice come into her own as queen, here we see a bit of her insecurities come back. She is now facing her fellow heirs and monarches, people she's known her entire life, and she wants to impress them. This comes at a price though, one she doesn't realize: Teddy.
Samantha is one of my favorite characters in the series. Of all the girls, she's shown the most growth and maturity. At the end of the summer royal tour, Sam is staying in Orange with Marshall and his family for the League of Kings conference. However it isn't all sunshine and roses. She has to face facts: she is Beatrice's heir and will always be a Washington. Marshall is the heir to the Duke of Orange. For them to have any kind of serious relationship, Marshall will have to renounce his title…or will he?
Nina has come full circle. She was such a great character to start the series, but by the end of the first book and the crumbling of her and Jeff's relationship, her spunk was gone. It's back here, even if she kicked Ethan to the curb. She just spent the entire summer on tour with Samantha, her best friend, and she feels like she is getting a sense of who she is again. She even tentatively accepts Jeff's offer of friendship as they will both be the same college. Old feelings spark though, and even with Daphne in the picture, Nina can't help but wonder what if.
Of all the girls, Daphne is the one I like least of all. That said, the author actually made me like her a little in this book. She is finally growing as a character, realizing that all her scheming and plans hurt the ones she cares about and actually questioning the goals she's set for herself. I like this Daphne. But there is a new girl in town vying for Prince Jefferson's affections, and Daphne enlists Nina's help in making sure the girl stays away. There's just one problem: the truth will eventually come out.
There is SO much to unpack about this book. There are really two stories unfolding: one at the League of Kings conference with Beatrice and Sam and the other at the college with Jeff, Nina, and Daphne. These two converge at the final ball of the conference. I love how the author ties these young women together, and then just lets the drama unfold as it will. I've said it before, but it bears repeating: this is one of those books that is like a train wreck you can't look away from. There are so many plot twists and backstabbing and dramatic irony that you really don't know who to root for and who to watch crash and burn. I typically avoid these kinds of books, but this one with its political schemes and convoluted love interests keeps me thoroughly engrossed.
Overall, I really enjoyed Rivals. My thoughts are chaotic after finishing though. I could seriously write a novel on the ending alone 😆 Now to anxiously await a fourth book….there will be a fourth book, right?! There has to be! I did listen to the audiobook of this one, Brittany Pressley is fantastic at her craft. Her tones and inflections are unique for each character making it easy to identify who's perspective the chapter is in without flipping back to the beginning of the chapter. Highly recommend this one!
*I buddy read this one with Berls @ Because Reading and Stephanie @ Once Upon a Chapter.*
Related Posts