Happy Saturday y'all! Last year I participated in Books of My Heart's Night Huntress Readalong. We are finishing that up with a Bonus Round in January reading the Night Rebel series (Ian & Veritas) in a special #SIAM (series in a month) challenge. There will be a final readalong chat in the COYER group on Sunday, Feb. 5th. You can join us here.
Wicked Bite
by
Jeaniene Frost
Narrator:
Tavia Gilbert
Series:
Night Rebel #2
Published by
Harper Audio
on 2020-01-28
Length:
8 hours and 55 minutes
Reviewing
Audiobook
from
TN R.E.A.D.S.
Rating:
Reading Challenges:
2023 Audiobook Challenge
,
2023 Backlist Reader Challenge
,
COYER 2023
In the newest Night Rebel novel, set in New York Times best-selling author Jeaniene Frost's Night Huntress world, beautiful, daring vampire Veritas risks all to protect Ian....

Some promises are meant to be broken....

Veritas spent most of her life as a vampire Law Guardian. Now, she's about to break every rule by secretly hunting down the dark souls that were freed in order to save Ian. But the risks are high. For if she gets caught, she could lose her job. And catching the sinister creatures might cost Veritas her own life.

Some vows are forever....

Ian's memories might be fragmented, but this master vampire isn't about to be left behind by the woman who entranced him, bound herself to him, and then disappeared. So what if demons, other Law Guardians, and dangerous, otherworldly forces stand against them? Come hell or high water, Ian intends to remind Veritas of the burning passion between them, because she is the only person seared on his mind - and his soul....
Please note that if you have NOT read the first book of this series, there may be minor spoilers ahead. Read at your own risk.
To say I devoured this book is an understatement. I'm not sure I've ever read/listened/consumed – take your pick – a book faster than I did this one. Wicked Bite by Jeaniene Frost is the second book in Veritas and Ian's story. Shades of Wicked ended on a brutal cliffhanger. Ian is without his memories, yet he remembers how he felt about the little Law Guardian and is determined to find her. Veritas is wallowing in her own grief and attempting to fulfill the vow she made to her father to hunt down the souls released from Dagon when the story opens.
Veritas is one of my favorite characters to read. She is not a damsel in distress, she can kick your butt if she needs too. She is fierce, loyal, and despite all the bad things she seen and experiences, she remains good at her core. How can you not like her? Here we see a different side of Veritas. Her carefully cultivated emotional walls are crumbling. She let her other half out to play, and she has no idea how to stuff that and her feelings back into the proverbial cage she let them out of. Her entire world has upended, and to make matters worse, the man she is running from, the man who made her feel, the man who loved every piece of her is hunting her down, and she doesn't know why.
Ian is Ian. There is no other way to put it. Of all the characters we've met in this series, Ian is the one you can count on no matter what. He's always brought levity to the story, and he does that here, but also we are finally seeing what no one else has seen: his decency and goodness. Ian has a heart of gold, a depraved, sex-focused heart of gold, but still gold. Veritas sees straight through him like no one other than his sire Mencheres does. I love seeing this side of him. His single-minded focus to find her is endearing and of course he does it in true Ian fashion 😉
There is so much I could unpack about the plot of this one, but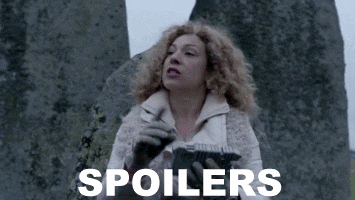 Overall, I loved this one just as much if not more than the first. Ian and Veritas are simply perfect together. The banter is spot on. The action which drives the story is exciting and engaging. I absolutely did not want to stop reading it (sorry to the girls I buddy read with, I totally left them behind 😅). If you are a fan of paranormal romance and urban fantasy and haven't read this series, I highly, HIGHLY recommend it.
*I buddy read this one with Berls @ Because Reading, Anne @ Books of My Heart, and Brandee @ (un)Conventional Bookworms. We were all in agreement….5 stars!
Join us Feb. 5th for the final book in the series & readalong, Wicked All Night.
Related Posts