On Saturday night I received an email from none other than Rebecca Ethington.
After I picked myself up off the floor, I read the email. You see, a few weeks ago, said author had a sign-up form on her Facebook page  saying she would be giving away a few advanced reading copies of her new book, Of River and Raynn – The Catalyst. In the email, she stated I was one of the lucky ones to get a copy.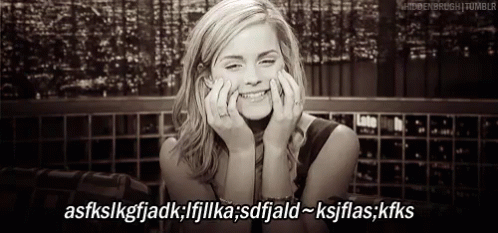 So after a bit of incoherency on my part and weird looks from my husband, I downloaded said copy and began reading……
I've never received an ARC that had my name on it…..how cool is that?! Okay, enough fangirling…..on to my review 😀
A big, BIG thank you to Rebecca Ethington for providing an ARC for review! The opinions in this review are my own and are in no way affected by receiving a copy of the book.
Of River and Raynn - The Catalyst
by
Rebecca Ethington
Series:
Of River and Raynn #1
Published by
Imdalind Press
on 2014-09-12
Length:
370 pages
Reviewing
eARC
Rating:
They found me when I was five; a little girl sitting on a bench in Grand Central Station, soaking wet, asking about the rain.

I remembered nothing about how I got there, or who my parents were. I couldn't even remember my name. I was tagged, labeled and doomed to cycle through state care for the next twelve years; moving from one family to another. They all rejected me as the dreams began to come, the memories began to return, and things around me began to explode.

Now my mind is full of a world of shadows, things that my heart pleads with me to be true, that I hope are only fantasy. That the disturbing past I see is not mine.

When I sleep I hear whispers of magic, and of evil queens, and a world that exists alongside our own. Things that could never be. But, there is one thing I know to be true. That there was a boy who was torn from me. A boy that I know means more to me than a brother, or than a lover. But what he is to me, I am not sure. I hear him cry for me in my dreams, I hear people call him The Catalyst.

I know I need to find him.

I wouldn't have tried, if I would have known that finding River, would have made all my dreams turn into a haunting reality.
July 2018 Update: At this time, Of River and Raynn – The Catalyst is off the market, pulled by the author. The author is cleaning up the book and planning to relaunch in late 2018/early 2019. Buy links will be added once book has been relaunched.
Of River and Raynn – The Catalyst by Rebecca Ethington is the first book in a new young adult fantasy series about a boy and a girl who are tied together by unbelievable means. Raynn is seventeen years old, a teen raised in the foster care system in NYC. Found at Grand Central Station when she was 8, she has no memories of her life prior to that point. River is a few years older and was found the same night as Raynn in Chicago. Believed to be Raynn's brother, River is raised away from Raynn. Now in the present their only goal is to find each other.
The Characters
Raynn is a lonely teenage girl. Raised in the foster system, she's had too many families to count, and with no memories of her life before foster care, she feels unwanted and unloved. With her 18th birthday approaching, she is counting down the days to when she can disappear and find her brother. But Raynn isn't a normal girl. She has nightmares about an evil white queen and a world with a blood red sky and trees with white trunks. Raynn's labeled as a schizophrenic and as I read I believed it! She would go missing for days at a time with no recollection of where she'd been and these terrifying dreams what else could it be? Then I met River.
River is a bit older than Raynn (I think he's twenty when the book starts) and very dark and very mysterious. Within just the first few chapters I realized River is deranged and a murderer. I thought Raynn was screwed up, but River is the one to watch out for. He also dreams of the white queen, but to him she is real. With a bit of magic he learns from the queen, he steals time from Raynn to complete his "mark." 😯 But that's not even the worst of it! River enjoys it, the blood, the fear. He's truly terrifying! I now understand this status the author posted on her Facebook page:
In my opinion, River has only one redeeming quality and that's his love for Raynn. The relationship they share is unlike anything I've ever read and it's pure, even if a bit tainted by his rather nasty job.
The Plot
I'll be completely honest with you…..for about the first 30% of the book I was entirely lost. I had no clues as to where the book and characters were heading, which made it a very exciting read! I will do my best to NOT spoil this book for you 😉 Raynn with her unexplained disappearance and terrifying nightmares returns after an 8 day absence to find her apartment covered in blood and a police officer waiting to arrest her for the murder of one of her roommates. River, sadistic man that he is, enjoyed killing said roommate and returns to his hotel after 8 days for him and only a few minutes for the "escort" he's left in his room as an alibi. (All of this occurs in just the first two chapters of the book, so no spoilers I promise) The escort is terrified of River as she tells him she saw him on the news and asks who the girl is. River gets rid of her (you'll have to read it to see how because I'm not spoiling his unique gift) and turns it on. The news shows a video of Raynn and River in an elevator together, though they've not seen each other in ten years.
The plot is full of high suspense and a lot of action, plus quite a bit of fantasy as the world that Raynn believed all dream becomes reality. This world Okivo comes into the book at around the 30% mark and all of a sudden where I had been lost, everything makes sense. I won't say anything else because it needs and deserves to be experienced first-hand. I will say that it is unlike anything I've ever read and I enjoyed every word!
My Conclusions
If I could give this book more than 5 stars, I would. It is that good!!! I cannot even begin to express in words how much I enjoyed it. Even at the beginning when I was lost, I still enjoyed it. The author does an amazing job of character development (which what am I saying?! Of course she did. She is the one that created Ilyan in the Imdalind series 😀 ) and unlike many of her books the POV alternates between River and Raynn, giving the reader an inside look at both characters. I loved that because honestly if it had been told all from Raynn's POV I never would have liked River. He's just so creepy! The world-building that actually starts while in NYC moves into this entirely fictitious world of Okivo seamlessly. In fact I want to visit this beautiful place!
Overall, I think it's obvious I loved the book. I really can't wait for others to read it so I can start talking to people about it 🙂 It's a wonderful mix of fantasy, action, and of course a little romance. It's written and billed for the young adult audience, but I believe all ages will enjoy it. One of the things I love about this author is her ability to convey violence and romance but still keep it a clean read for younger ages. This book was written with interactive online journals and videos from the two main characters, River and Raynn. I highly suggest you check out the journals before reading the book as it will enhance your reading experience. However if you do not have time to do so or like me you are anxious to start the book, it can be read without them and still enjoyed 😉 If you enjoy fantasy, paranormal romance, and just an all-around good read I highly recommend you check out the book. This author has never disappointed me and I'm sure you'll enjoy it too.
Related Posts